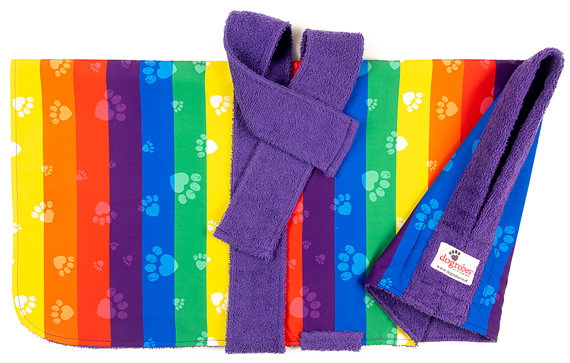 Dogrobes has added a rainbow design to its Exclusive colection of dog drying coats.
The robes were designed in response to requests from the LGBT community and were officially launched at the Brighton & Hove Pride event this summer.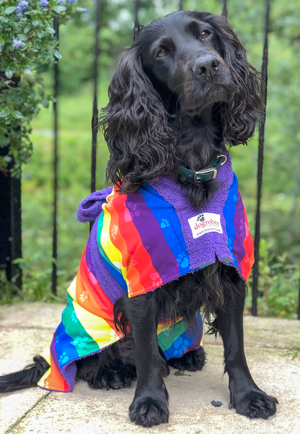 Margaret Reynolds, owner of Dogrobes, said: "We are very proud that we're made in Britain. We have one large manufacturer and two other smaller manufacturers, who are all based in Scotland. We also use a team of talented and up-and-coming designers to design our Exclusive collection."
The company also offers a range of complementary dog accessories to go with the Dogrobes including snoods to dry the dog's head, neck and ears. It has also introduced gauntlets, which are worn on the hands and help to dry the dog's feet and paws.
Dogrobes are available in a range of sizes for dogs from Chihuahuas up to New Foundlands. Prices start from £31.95.