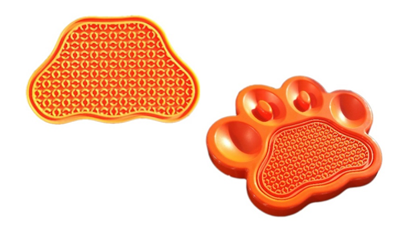 Petdreamhouse to expand its Paw range later this year.
The company launched its PAW Slow Feeder at PATS Telford 2018 – a feeding pad with multiple feeding options intended to encourage dogs to eat more slowly.
The feeder is designed to work together with other accessories to be launched in mid-2019.
The Licki PAW Pad, made from BPA-free, food-grade TPR rubber, serves the purpose of an interactive food plate that slows down dogs' eating pace. Active licking is said to keep the pet calm and entertained, stimulating saliva production to improve digestive health and PetDreamHouse says it is perfect for sticky treats.
It will come with three suction cups at the back, so that it can be used alone on surfaces like windows and bath walls and it is also freezer-friendly and microwave-proof.