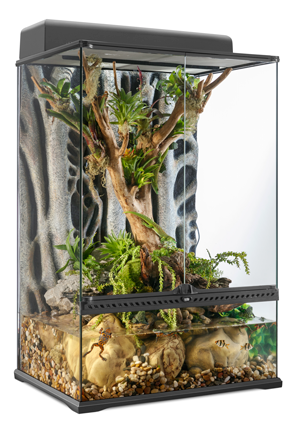 The Hagen Group has introduced a number of new products.
The Exo Terra Paludarium is a semi-aquatic terrarium habitat that replicates a rainforest, swamp or stream and can harbour aquatic as well as terrestrial animal and plant species. The bottom part has an extra-high bottom glass, providing a higher water level and an increased water volume compared with common terrariums.
Some of its features include front window ventilation and dual doors designed to prevent escapes.
The word 'paludarium' originates from the Latin word 'palus", which means swamp.
The Nosh Flexible Bone Chew for dogs, part of the Zeus brand, is made from a blend of nylon and TPR ,which Hagen says is ideal for teething puppies and moderate chewers, while the Nosh Strong Chew Bone is made of 100% nylon. Both are available in multiple sizes and come in chicken or bacon flavours.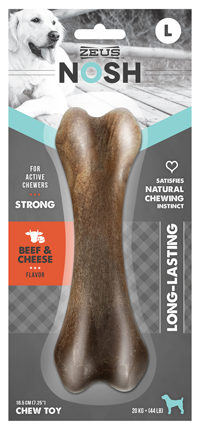 Also available in the Nosh range is the new Wood Chew, made from a combination of nylon and wood, intended to create a splinter-free alternative for stick-loving dogs, including a natural wood smell. The wood chew comes in three sizes.
Hagen is also unveiling the Zeus Spark, which combines the translucent TPR with an impact-activated, multi-colour LED ball. The product is available in two sizes and colours – red and blue – and lights up when thrown.
The new ranges are available now.