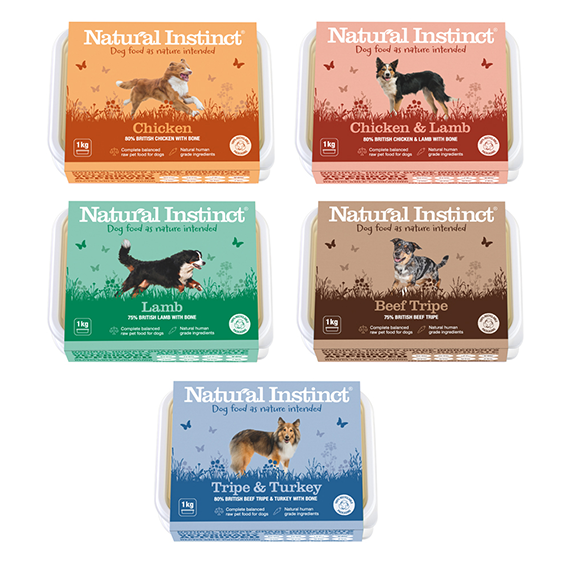 Premium raw pet food brand Natural Instinct has launched Natural and Working Dog raw food bundles.
Made with convenience in mind, the new raw food bundles include five meals, available in 1kg or 500g packs, as well as two treats.
With all dogs in mind, pet owners can choose between the Natural Range bundle, which features a wide selection of recipes, or the Working Dog bundle, which includes meals with a slightly higher meat content and added vitamin C to support dogs in active work.
All Natural Instinct complete meals include 100% British meats, with added fruits, vegetables and natural supplements. Flavours include Chicken & Lamb, Tripe & Turkey and Duck.
Rachel Kirby, of Natural Instinct, said: "We are thrilled to launch our brand new raw food bundles. Building on our no stress, no mess philosophy, we're always working hard to find ways to alleviate stress, save time and encourage pet owners across the UK to feed raw. A well-balanced and complete raw food diet contains all the essential vitamins, minerals and proteins that a dog needs to live a long, healthy and active life.
"We hope our 100% natural, frozen raw food bundles will provide a great way for dogs to try new recipes, as well as support pet owners who would like to transition their pet to a raw food diet."