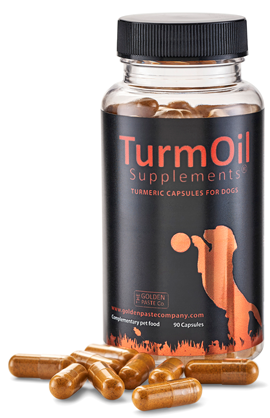 The Golden Paste Company has released a new product for pets that combines a blend of three key ingredients to deliver the benefits of turmeric to pets in capsule form.
The new TurmOil Supplements – Turmeric Capsules for Dogs (and cats) contain turmeric, flaxseed oil and piperine and have an RRP of £10.99.
"Turmeric has been shown to have a number of beneficial characteristics and is safe to feed to dogs (and cats). It does, however, need a dedicated delivery system, such as TurmOil Supplements, to fully support the biological systems it targets," a spokesman said.
Feeding rates for TurmOil Supplements are one capsule a day for small and medium dogs and cats, and two capsules a day for large dogs. After one week, owners can increase the amount given if needed.
Products from The Golden Paste Company are formulated in an A grade BRC-accredited laboratory.