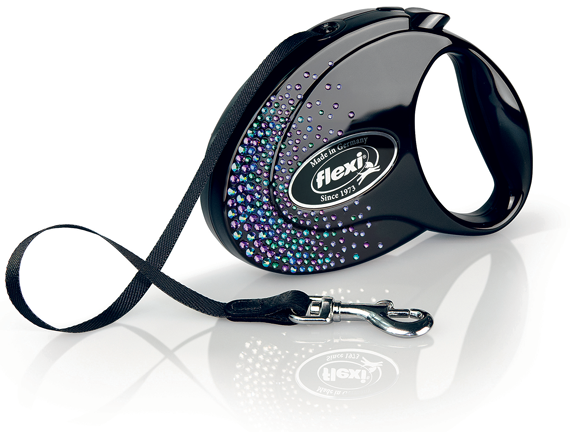 flexi – the world market leader for retractable leads – has introduced the flexi Glam collection.
The flexi Glam collection leads are made with Swarovski elements and are available in Mother of Pearl-white and Onyx-black, featuring a diverse range of designs, including a new design, Splash, available in Leaf, Ocean, Orient, Pink, Mystic and Crystal.
Each flexi Glam lead features an ergonomic handle and quick-response breaking system.
Every Swarovski elements is manually fitted to the high-gloss, polished casing in a manufacturing studio at the flexi headquarters in Germany. Each detail is tested for its durability and adhesion before leaving the premises.
Glam leads are available in size S with a length of 3m for small dogs (up to 12 kg) and size M with 5m length for medium dogs (up to 25 kg).
flexi – established in 1973 – has more than 300 employees and all of its leads are manufactured by hand at its HQ in Bargteheide, near Hamburg, where tens of thousands of leads are produced daily and exported to more than 90 countries worldwide.