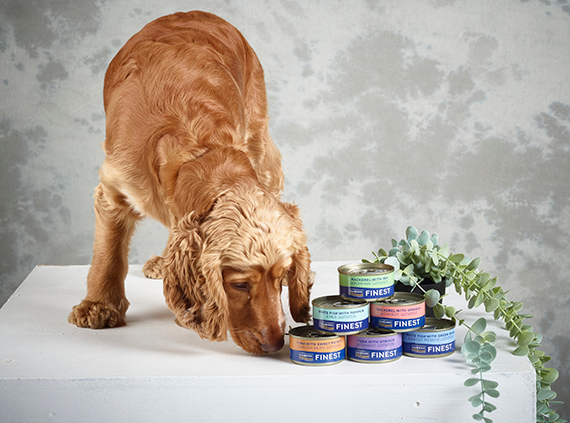 Fish4Dogs has added six new complementary canned recipes to its popular Finest dog range, incorporating nutritional vegetables such as pumpkin, pea, carrot, spinach, sweet potato and green beans to a variety of fish.
The 'topper' cans acknowledge the fact that although dog owners like the convenience of complete dry food, many prefer to add interest and moisture to their dog's meal.
Harriet Cook, Fish4Pets' customer service advisor, allowed her dogs Nala and Hendrix to be involved in trials for the new range.
"Unlike our Finest complete food, which has an appealing aroma and satisfying taste, many people feel that dry kibble gets boring for their dogs, so they like to add things to it," said Harriet.
"This can quickly upset a dog's digestion, particularly if they have dietary sensitivities, so feeding a fish and vegetable topper is a great way to add that interest without adding anything unhealthy.
"My dogs adored the addition of these new cans on top of their kibble, and if they're happy, I'm happy."