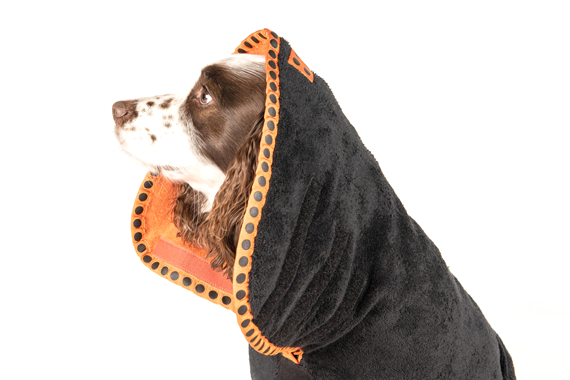 Ruff 'N' Tumble has launched a Pumpkin and Black Crufts Limited Edition Drying Coat.
The launch is in association with Dogs on the Streets, a charity that helps dogs owned by the homeless, and every drying coat sold will raise £1 for this volunteer-run organisation.
The coats are available in a variety of sizes including XXS-Giant Mountain Dog and three Dachshund and two Basset Hound sizes for short-legged breeds.
Retail prices are from £34 to £66.50.