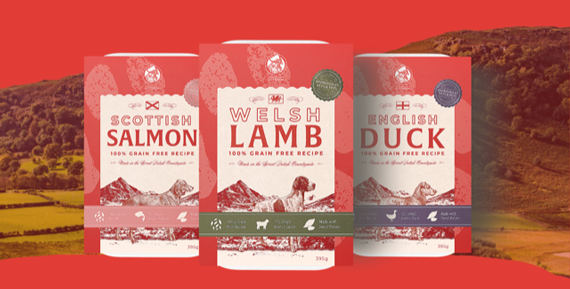 Clydach Farm has moved into wet dog food with a new range featuring Scottish salmon, Welsh lamb and English duck in trays.
The signature recipes are the 'lovechild' of Clydach and the people they call their superheroes – the 'very best local and ethical farmers'.
The 395g trays are grain and gluten free, with omega 3 and protein, and avail;able from independent pet retailers;
The recipes currently available are Scottish Salmon (with 72% responsibly caught fish and British carrots); Welsh Lamb (with 72% grass-fed, Welsh lamb and sweet potato) and English Duck (with 72% red tractor assured English duck and lentils).