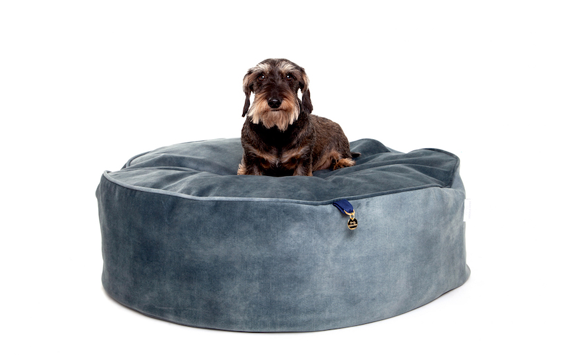 Luxury dog and pet accessories firm Hugo & Otto is continuing to trade and launch new designs in the face of the coronavirus pandemic.
The accredited 'Made in Britain' firm uses only premium British upholstery fabrics from suppliers such as Warwick Textiles of Gloucestershire, Abraham Moon in Yorkshire, Ian Mankin from Lancashire and Prestigious Textiles of Lancashire.  Even its care and logo labels are from Nottingham.
While rattled by the coronavirus pandemic along with the rest of the world, director Caroline Bate said the firm was continuing to trade and had even launched two new designs, the 'York Sitting Pretty Cushion Dog Bed' and the 'Lincoln As Nice As Pie Cushion Dog Bed'.
The beds come in a number of eye-catching colours and have a two-tier memory foam system and muck- and water-resistant coverings that have been rub tested up to 141k martindale (normal sofa fabrics sign off on 40k martindale rub tests).
Caroline said of the effects of the pandemic: "This is a very difficult situation we all find ourselves in and very scary, but we are still standing firm and fighting on flying the flag for British Manufacturing."