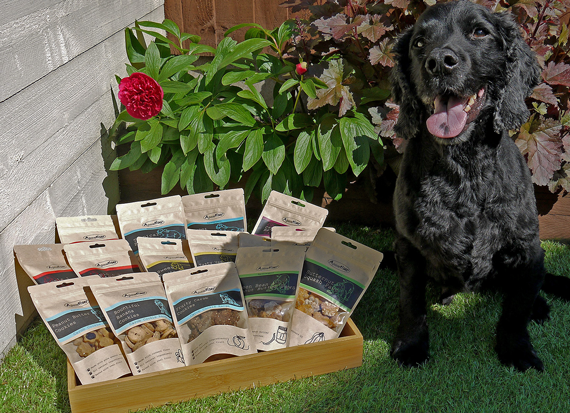 Apawtiser Hypoallergenic Dog Treats celebrates its first birthday this month – a huge milestone for a company started during a global pandemic!
Founders Matt and Sarah Pendleton would normally have been found renovating uninhabitable houses ready to be sold as someone's new home but covid put the brakes on that.
Instead, they decided to build up their new company, Apawtiser.
Matt and Sarah had already started to develop some dog biscuit recipes as one of their much-loved cocker spaniels, Mac, had been diagnosed with a range of food intolerances and allergies. As they were unable to find any treats for Mac that suited his restricted diet, they decided to make their own.
Apawtiser is an independent, family-run business based in Nottinghamshire. All ingredients are human grade with no artificial colours, flavourings or preservatives and are selected to avoid the most common allergens for dogs.
ENVIRONMENT
Matt and Sarah also ensure that none of their ingredients include palm oil or any other 'nasties' they can't pronounce!
"If you don't know what an ingredient is, or where it comes from, why would you feed it to your dog?" they said.
"As we all try to reduce our use of plastic for the benefit of the environment, all Apawtiser Hypoallergenic Dog Treats come in packaging which can be recycled or composted. The bags in our pupcake home-mix are made from a plant-based material. This means that once used they can be added to a compost heap where they will break down."
Since launching its website, Apawtiser can be found in stores across the country and has received some glowing reviews from customers.
Matt and Sarah are especially happy when they hear about customer's dogs. "Our aim is to produce tasty treats that can be enjoyed by all dogs even those with sensitive stomachs," they said.
As for Mac, they say he is happy to share his treats with other dogs just as long as he remains chief taste-tester!