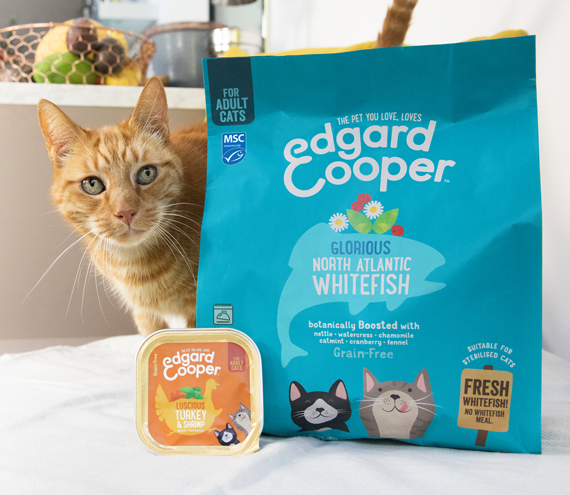 Edgard & Cooper has launched its first range of cat food.
The 10-recipe range includes wet foods Magnificent Salmon & Chicken and Irresistible Lamb & Beef, while dry food includes Fabulous Free-Run Chicken and Glorious North Atlantic Whitefish.
The food is entirely grain-free and contains 60%-65% fresh meat, with 10% of profits going to charity.
Co-founder Louis Chalabi said: "What was really important to us was retaining our focus on sustainability. To this end, we worked hard to land on 100% biodegradable bags. We've also ensured that the fish we've used comes from certified sustainable sources (MSC and ASC)."
The range is available now from Ocado.