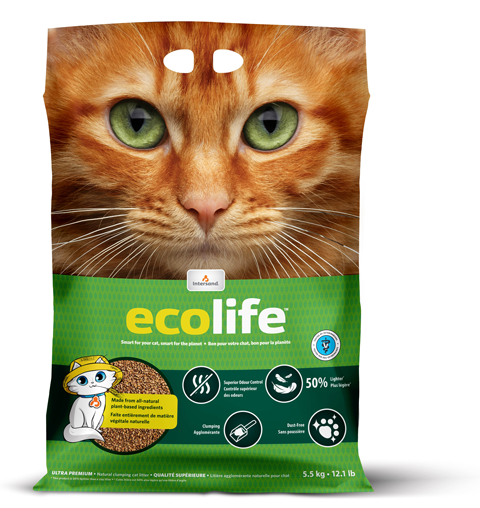 BSB Products, the exclusive UK and Ireland importer of Intersand cat litter, has launched ultra-light Intersand EcoLife.
Developed to give consumers the environmentally-conscious products they increasingly demand, EcoLife is made from a blend of corn and wheat. The makers say the 100% natural and 100% biodegradable, dust-free litter offers 'the ultimate in superior odour control'.
"As well as being environmentally friendly, EcoLife is also a clumping litter that is easy to scoop and clean," said Colin Rodger, managing director of BSB. "Its efficacy means it lasts twice as long as conventional litters, providing great value for the customer, and is 50% lighter than clay litters, making it effortless for owners to carry and pour. It is soft and comfortable for cats' paws and is suitable for cats of all ages including kittens.
"EcoLife is the perfect choice for environmentally-conscious cat owners, reflecting today's growing green movement. We're very proud to launch this unique new product to our customers in the UK and Ireland."
Intersand EcoLife is unscented and available in 5.5kg bags.