Pet shop owner Rachael James packs so much stock into her tiny store that customers describe it as an Aladdin's Cave for pets. Rachel tells Justine Thompson how she makes the most of her space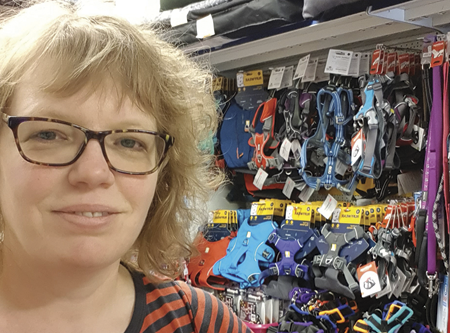 When the owners of a Sheffield pet shop closed the business in 2002 one of their employees – Rachael – grasped the opportunity to open her own store in the same building.
Now, nearly 20 years later, Bradway Pet Shop is a small, vibrant business that is seen as a vital part of the local community.
Animal lover Rachael James worked as a shop assistant for the previous owners for seven years,
during which time she learned a tremendous amount about pet retailing. And she felt she couldn't stand by and do nothing when her bosses decided it was time to close up shop.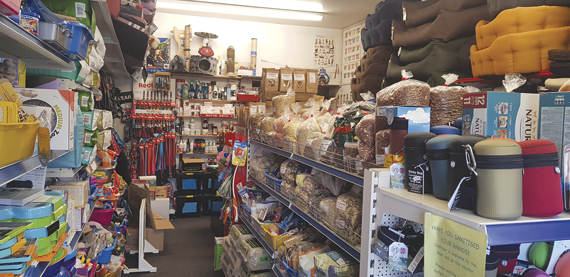 "I started afresh four weeks later, so there was not a lot of time for thinking 'have I done the right thing?'" admitted Rachael, who now runs the shop single-handedly.
"But time has shown that I made the correct decision. Luckily, a lot of the customers stuck by me and
supported me and some still do all these years later."
One of the most remarkable things about Bradway Pet Shop is how the small store manages to offer its customers such a wide range of stock given the size of its retail space.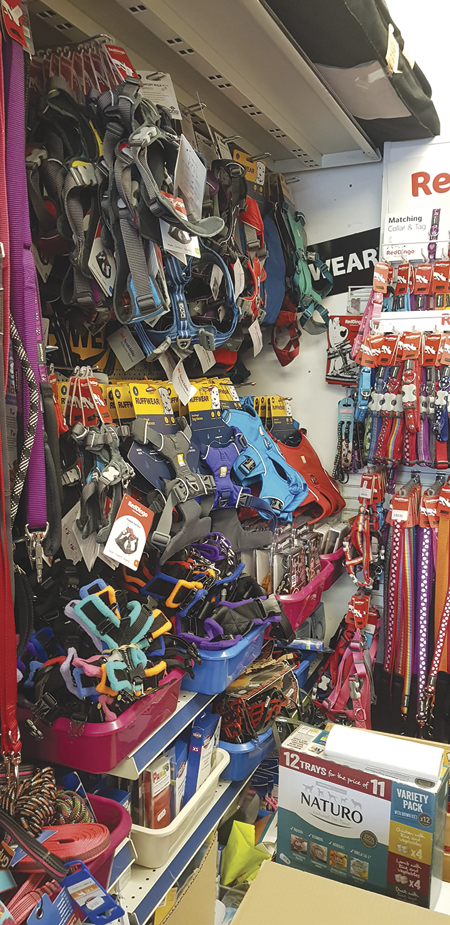 "I don't have much storage so I have to utilise every spare inch I have," said Rachael, who can't actually specify how big – or should we say small – the shop is in square footage terms. "I've always been good at finding space for stock, even when I think it can't possibly fit."
She markets the shop as 'Sheffield's Aladdin's Cave for Pets' but it was the customers who first came up with the nickname.
"New customers coming into the pet shop kept saying 'Ooh it's like an Aladdin's Cave for pets', so the nickname stuck. They still say it now and I use it in my advertising.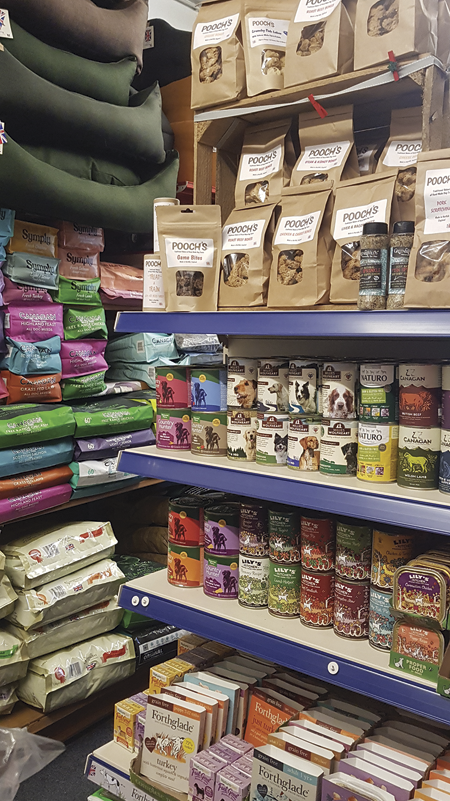 "From the outside looking in, visitors think the shop won't contain much stock, so they are amazed by what I can fit into such a small space. They are always surprised by the sheer number of products they see. I try to stock British-made items where possible and have beds stacked up to the ceiling."
Rachael even finds space to offer a harness-fitting service, which has benefited from local dog trainers recommending it to their clients.
"I'm very fussy about what harnesses I will stock and fit," she added. "I will often try on several harnesses to make sure it's the right one for that dog.
SPECIALISE
"As a lurcher owner I specialise in fitting sighthounds, as many harnesses on the market don't fit their body shape. I stock ones that will. I often get people travelling over half an hour to me just for a harness fitting."
During the covid-19 lockdowns, Rachael had to make the harness fitting an appointment-only service, an arrangement that will continue even with the easing of restrictions.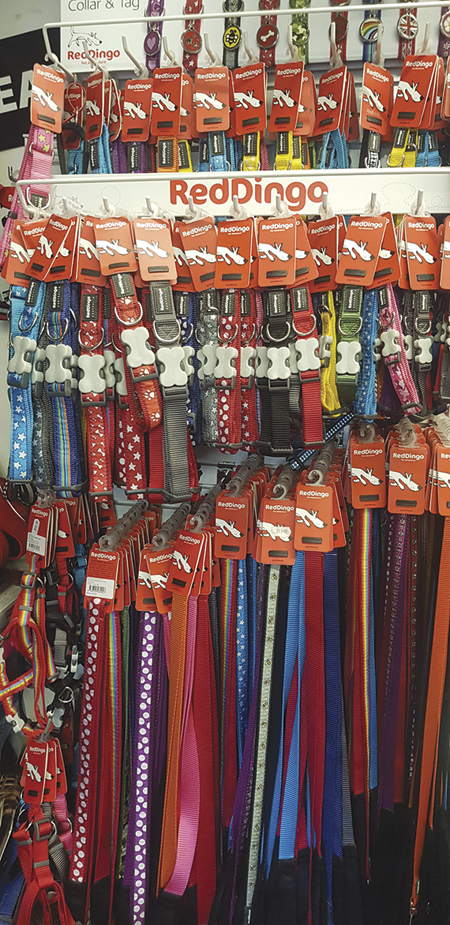 As a myalgic encephalomyelitis (ME) sufferer, Rachael found her work-life balance a struggle during the pandemic, describing the first three months as the worst. Initially, she reduced her hours, served from the door of the shop only and offered a delivery service with help from husband Andy.
Then from June of last year she allowed one person at a time to enter the shop, started her appointment-only harness fittings, and the business slowly recovered.
Things are beginning to get back to normal now and Rachael allows two people to enter the shop at the same time. She is continuing to provide hand sanitising on entry for the foreseeable future and intends to retain a counter screen, which was installed at the beginning of the pandemic.
Despite the challenges thrown up over the past 18 months Rachael is still just as committed to serving Sheffield's pet owners for many years to come.
"I love animals, especially dogs. I grew up with them and can't imagine life without a dog, so owning a pet shop is my ideal job," admitted Rachael.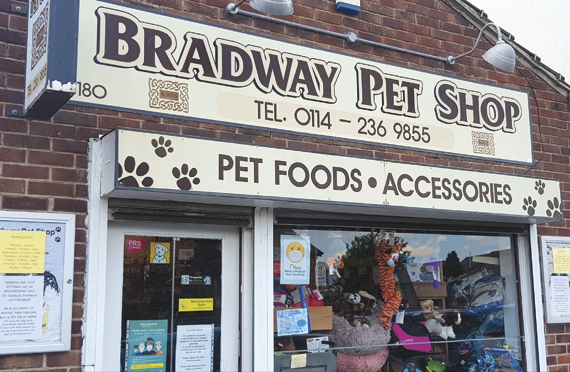 Customers are always amazed at the amount of stock Rachael can pack into the small area of her bijou shop
"A lurcher called Fergal currently owns me. He's a rescue from Ireland and completely bonkers. I got my previous dog, Nash, from a customer. He was 15 months old and she needed to rehome him – the customer's advert never made it to the pet shop window. We went to meet him the next day and he came home the day after that. We had him for 10 years and he was an amazing dog. Had I not opened the pet shop we would never have met him."
DETERMINED
So there have been no regrets about her bold decision to take on Bradway Pet Shop all those years ago. In fact, Rachael is more determined than ever to build back better in the next few years.
"My little pet shop has changed so much, as has the pet industry. I now stock a huge range of natural foods and treats and have a wide variety of good quality accessories, many of which aren't found in other local pet shops. Here's to a bright future," she said.