A family business: From left, Ria, Sharon, Aaron, Tyler and Chris
Raw pet food manufacturer Paleo Ridge was set up about five years ago. Sandra Pearce chats to MD Tyler Daly to learn more about the family business and how it's experiencing such rapid growth

Paleo Ridge has 'lost' five suppliers because of one phrase, says managing director Tyler Daly. The quality of its raw pet food range is non-negotiable, and so everything has to be 'absolutely perfect', he said.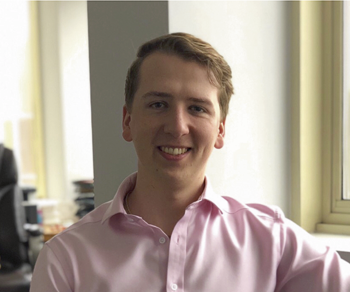 "We need to ensure that people know that raw will lead to healthier lives" – Tyler Daly
So what is the phrase that prompted Paleo Ridge to change suppliers? "It's just dog food."
It's never 'just dog food', said Tyler, who has been with the family business for about two years. "Our ingredients' quality is uppermost and we scour the country for our suppliers. We put quality over price every time. It's our relentless drive to accept nothing but the best. It makes us work harder and while we do not make the same enormous margins as some others, maintaining these standards and quality is integral for us."
Paleo Ridge now has about 20 suppliers, and all ingredients are sourced from within the UK apart from its zebra and kangaroo meat.
It's not just this quality that comes under the proverbial microscope. Everything – literally everything – is checked and double-checked. Staff swab equipment used in the production of food to test how effective their hygiene protocols are, and abattoirs are also asked for swab results. If the abattoir is not willing to release these, 'do we really want to do business with them?' he asked.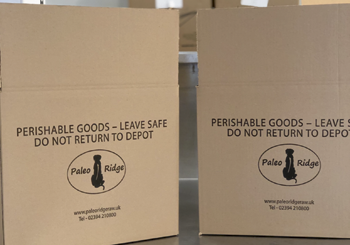 Paleo Ridge has invested in new packaging as part of its commitment to recyclability
"We even have supplier score cards," he said. "That's the only way of showing what needs to be done or what needs changing – yes, we are being a pain in the backside compared to other customers. But it's about finding suppliers with the same mindset as us. The general public do not see this side, but we question everything all the time because we want to produce the finest and best quality pet food. It's about the integrity of our brand."
Another simple example – last year, Paleo Ridge installed a metal detector on its packaging line, which though not required in raw food production, was something the team decided was important 'just to give us confidence'.
The five-year-old company has since been recognised with awards – it received the Ethical Award by The Ethical Company Organisation and was voted Britain's Best Raw Dog Food as well as Most Trusted Brand, and Most Welcoming to New Customers in Dogs Today magazine last year. The team is now also working towards ISO9001 certification.
How Herbie started it all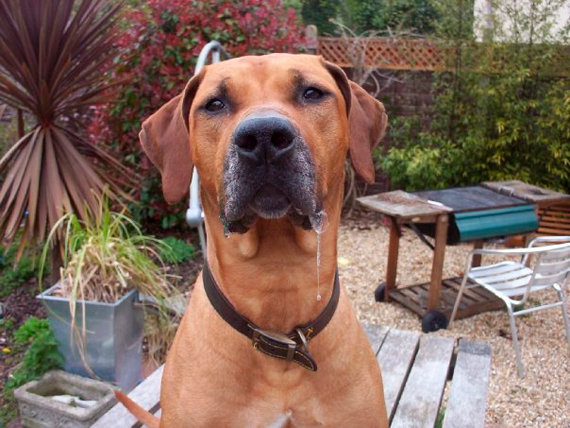 Herbie beat the odds to survive an aggressive form of bone cancer
Tyler's mum Sharon founded Paleo Ridge in 2014, working from a converted barn in rural Droxford, Hampshire, with a small shop, space for manufacturing and four freezers. But the story starts a few years before that when her dog Herbie was diagnosed with an aggressive form of bone cancer and given a year to live. Herbie was switched to a raw food diet and made a rapid recovery, living for a further eight years – he died in August 2016, due to old age, not cancer!
"Nutrition is something I find very interesting," said Tyler, "but mum has the background in nutrition and years and years of experience. She's been feeding her own dogs her own mix for about 10 years."
With growing demand, Paleo Ridge soon moved to bigger premises in Waterlooville – today, Paleo Ridge has about 60 products and serves around 4,000 customers each month.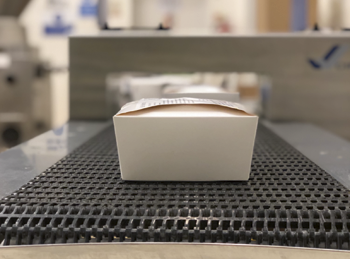 The company can produce 30 tonnes of product a week
A true family business, Sharon is chairwoman and founder, Aaron is operations manager and sister Ria is despatch & technical manager. The first senior non-family member (though he might as well be family) was Chris Jones, head of supply chain, who used to work with Tyler at a previous business.
Although Sharon and Aaron started the company, Tyler had worked there whenever he was free and when he joined in 2017, he brought with him his business experience – prior to this, he worked in the meat and fresh food industries ('everything with a short shelf life, from spinach to freshly prepared salads and pasta') before moving into the supply chain side of things. "It set me in very good stead to moving up – I was in a senior position in the supply chain before I left."
Once he joined as MD, he sat down and worked out a business plan and structure. Last year, Paleo Ridge achieved growth of 110% and now employs 20 people, and this shows no sign of abating.
Do you walk the walk?
Anyone can talk the talk, but how many actually put into practice what they say, asks Tyler. "We are the only ones who do what we do, and this comes down to our culture," he said.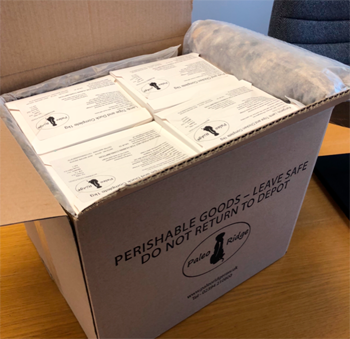 WoolCool is a brand new packaging alternative to polystyrene boxes
At Paleo Ridge, there is a holistic approach – it's not just about delivering the best-quality ingredients and products alongside top-notch customer service, it's also about the people within. As such, it's no surprise to learn that there's an open-door policy and everyone within the company is encouraged to raise any issues they may have. "One of our objectives is that we want every single person who comes to us, if they do leave to do so on a better trajectory than when they joined. That is what we are about – we want every employee to know how much they are valued," he said – and that includes offering subsidised breakfasts on Fridays and offering massages every month.
The management team also has a hands-on approach – if something goes wrong, 'it's up to us to make it right'. "If there's a big issue, every senior person will be first on the shop floor sorting it out," he said. "In the early days, we would be on the production line. We all pitched in as we all understand it's about the end customer. If we did not deliver, that is a dog potentially going hungry and that is not good enough. We cannot let people down. 'Oh, it's five o' clock, time to go home?' No!
"We would get takeaways in, anything, just to make sure we did not let the customer down."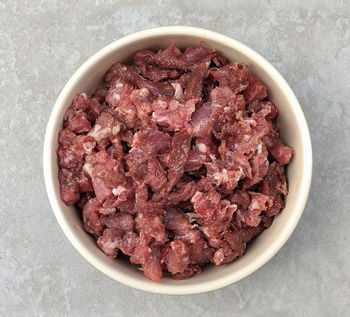 Most reviews on the Turkey Complete food are from cat owners!
Another key focus is innovation and new product development – it's important to cater to the needs of customers in an ever-changing landscape. Take its Ready Raw range, which launched in March. "Why do people not feed raw?" he asked. "Normally it comes down to price and convenience, and if it's harder to feed raw, we have to break those barriers. We need to ensure that people know that raw will lead to healthier lives – but we know people want convenience. Yet no one was doing a convenience raw range."
So last September, Tyler mooted the idea of a convenience range for launch later this year. "But one thing changed that…I opened pbwnews and saw that someone else was planning to launch a convenient range this year, so I said, 'Look guys, we are launching this in February'. They looked at me like I was mad. I said 'The trial we are doing in two months? We are doing it this afternoon'."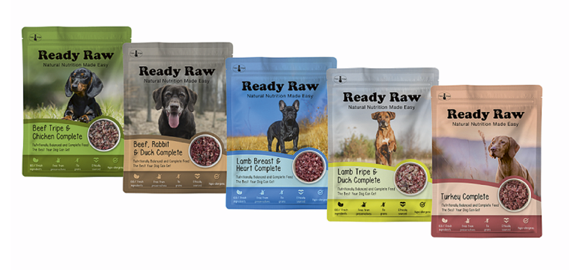 Ready Raw aims to capture the imagination of the convenience-driven consumer
Ready Raw has five flavours and comes in 200g re-sealable pouches: raw in an easy-to-use tear/thaw/feed format. "We've had good reaction to this and, of course, we were first to market."
But more important, he says the business is committed to innovating and keeping pace with change, and its small size gives it the flexibility and versatility to respond and react speedily.
The future is raw
Paleo Ridge currently manufactures 30 tonnes and upwards a week, and Tyler is already in the process of securing a second site, which will be fully operational by the end of Summer. There are plans for a new range in the second half of the year and a launch into cat. "We have a lot of cat customers already," he said. "When it comes to cats, the owners will go to all lengths to get a food their cat likes. Take our Turkey Complete – 70% of reviews are from cat owners!"
While a good two-thirds of total turnover are derived from direct-to-consumer sales, the independent retailer 'very important to us because they are able to have their own voice'.
"When we launch into a new retailer, they tell us it's brand new customers walking in – we're not cannibalising from other brands. We communicate via social media where we are going and where we are stocking, and this brings in new customers. Also, we find our customer is the discerning customer. While our products are affordable, our customers do not ask about price," he said.
"Raw feeders are probably about 10% of the general population, but we would like to see this become the majority. And it does not have to be our food, just so long as it is more healthy food – at the end of the day, it's all about the dog."
Goodbye, polystyrene!
An uppermost concern is the environmental impact of packaging, and as a company, Paleo Ridge has pledged to save around 10 swimming pools worth of waste material every year after switching from polystyrene boxes to the environmentally-friendly, fully compostable, pure wool insulation packaging solution, WoolCool.
And instead of bubble wrap, Paleo Ridge has switched to Paper Void Fill, which uses recycled paper and can go into household recycling bins.
Paleo Ridge also uses eco-friendly, biodegradable Kraft paper tape rather than plastic tape.
This, said Tyler, makes the business 'the most environmentally-friendly raw pet food delivery option available', coupled with its carbon-neutral couriers DPD.
"There was a cost association with these decisions, but it was the right thing to do," he said.
A tough nut to crack
Paleo Ridge has an organic range which includes lamb tripe mince and chicken necks.
Gaining organic certification as a pet food manufacturer is challenging, Tyler said, and they had to show 100% control of ingredients and that these never come into contact with anything that is non-organic. "We have to account for every kilogram that comes in as organic that it leaves as one kilogram," he said.
The certification, however, means higher consumer confidence in the brand. He added: "Since getting the licence, we've seen a considerable increase in the sale of our organic products and have been approached by a number of ethically-focused companies who are now interested in doing business, which is a great addition."