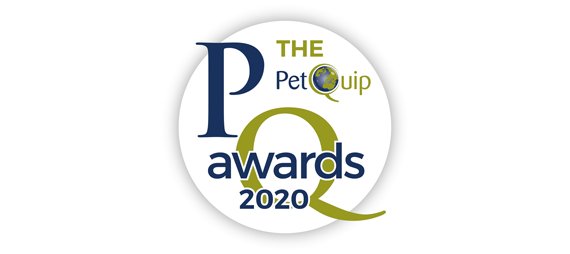 Pet product suppliers and retailers who haven't already entered this year's PetQuip Awards are urged to submit their entries with the deadline of June 30 fast approaching.
Judging will take place in August and the winners will be announced at an 'Oscars-style' event during PATS Telford on September 27.
The PetQuip Awards recognise and reward companies for outstanding performance, and success in this year's event would provide a welcome morale boost for pet product teams who have been dealing with unique challenges following the outbreak of covid-19.
Now in their eighth year, the PetQuip awards have consistently delivered recognition of the pet industry's successes and welcome promotion for the short-listed and  winning products and brands, celebrated at a networking event for the whole industry.
One of the most successful winners in PetQuip Awards history is innovative company Hownd, which has received an impressive four gold awards.
Hownd first did the 'double' in 2017 when it was awarded Marketing Project of the Year for its 'Bring Your Dog to Work Day' campaign, and Pet Product of the Year (Accessories) for its All Seasons Natural Skin, Nose and Paw Balm.
A year later, the company repeated its success by retaining the Marketing Project of the Year crown and picking up a second gold for Pet Product of the Year (Food/Treats) with Hemp Wellness Treats.
MORALE BOOST
Jo Amit, co-founder of Hownd, explained how winning multiple PetQuip Awards has increased business for the company. "It's a great boost to morale to win and to see our peers in the industry so genuinely happy for us when our name was announced at the awards dinner," she said. "Who isn't grateful for a big pat on the back now and again?
"Even the smallest of suppliers should enter. I recommend submitting your entry with the same passion you infused in your product or campaign. Honesty and integrity are key.  Just tell your story."
Arlene Miller of UK retailer Henry & Co won a silver award in 2019 and confirms: "Thanks to PetQuip, I met a lot of amazing people who gave me so much advice and support."
The categories for this year's PetQuip Awards are:
– Marketing Project of the Year
– Exporter of the Year
– Product of the Year (three categories):
– Accessories/Technical
– Food/Treats
– Healthcare/Animal Grooming
– Supplier of the Year
– International Pet Retailer/Distributor of the Year
– UK Pet Retailer of the Year
– Lifetime Achievement
To enter your company, visit www.petquip.com/awards to download an entry form or email [email protected] if you need further guidance regarding entering the awards.