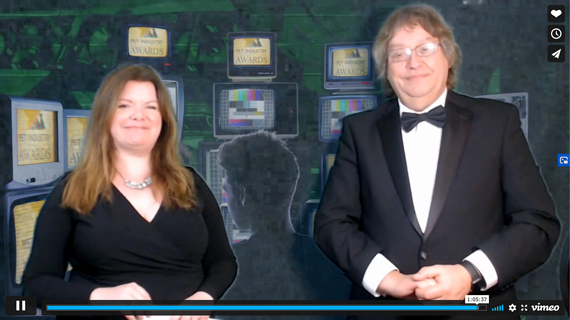 Alexandra Baker and PIF chief executive Nigel Baker hosting the virtual ceremony
The 2020 Pet Industry Federation Awards were revealed last night via a virtual presentation.
The hour-long online ceremony was streamed at 7pm on to PIF's Virtual Petindex platform and its Petindex website, revealing this year's winners across 15 categories, designed to recognise entrepreneurial talent, commercial acumen and quality customer service.
The announcement of the award-winners was delayed from April because of the coronavirus pandemic and was rescheduled as an online event when it became clear that a live event would not be possible in 2020.
The 2020 Awards were sponsored by Natures Menu, Pet Business Insurance, Tails.com and Utility Bidder.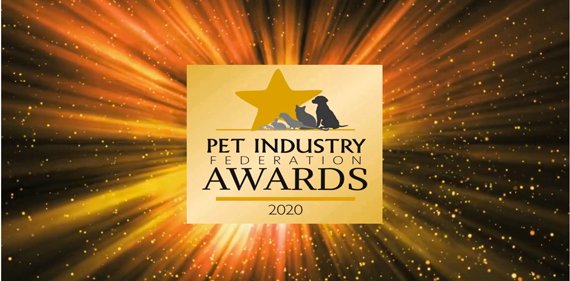 The full list of winners are:

* E-Commerce Business – Different Dog
* Pet Service Business – Digs for Dogs
* Product Innovation Award – Yora Dog Food
* New Business of the Year – Goodchap's
* Kennel of the Year – Country Boarding for Dogs & Cats and Four Paws Country Pet Hotel
* Manufacturer of the Year – Natures Menu
* Grooming Business of the Year – Barkingham Park Pet Spa
* Exporter of the Year – HOWND
* Dog Daycare Business – Rags & Bert's
* Green Award – Michie's of Cornwall
* Cattery of the Year – Meadow Cat Hotel and The Cats Whiskers
* Retailer of the Year – Brown's Natural Pet Store
* Wholesaler of the Year – Pedigree Wholesale
* Home Boarding Business – The Pet Joint
*New Product Award – Betty Miller Grain Free Treats.
Nigel Baker, PIF chief executive, said: "The PIF awards showed that, despite the unprecedented challenges which pet businesses have faced this year, the UK pet industry is hugely resilient.
"The record number of entries we received this year, the range of businesses, the innovative approach that so many companies are taking and the positive response to what the consumer is looking for, show that the pet industry in this country has a lot to be optimistic about and is working hard to secure its future.
"Many congratulations to our worthy winners. Our judges had their work cut out to determine the winning businesses this year, from the exceptionally tough competition in each of the categories."
The full awards presentation is still available to watch at www.petindexshow.com