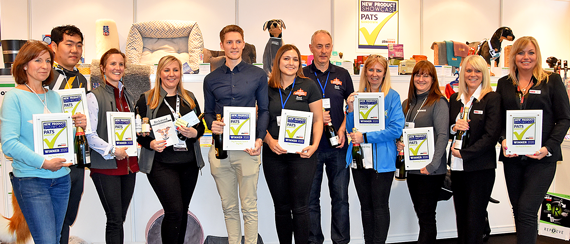 A team of expert retailers has picked out the winners in eight categories for the PATS Sandown 2020 New Product Awards, sponsored by pbwnews.
The judges arrived early on Sunday morning, February 9, to make their choices from a record number of new products. Deliberations took into account a number of criteria, from product innovation, design, quality and packaging to value for money and sustainability.
The Awards  were presented by show organiser Gordon Thomas and Justine Thompson, the new editor of pbwnews.
WINNERS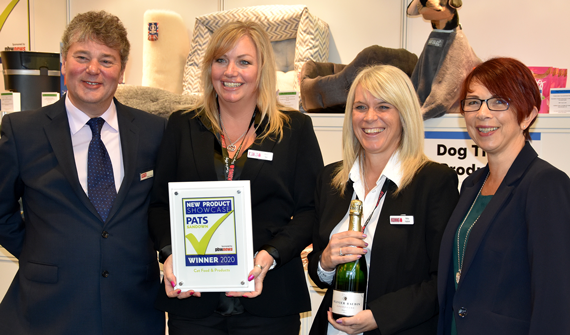 Cat Food and Products
Purrsuit Whirlwind
KONG Company (stand M9)
Judges said: "This was just a really cool product – cats will love it. A very robust product that will last forever."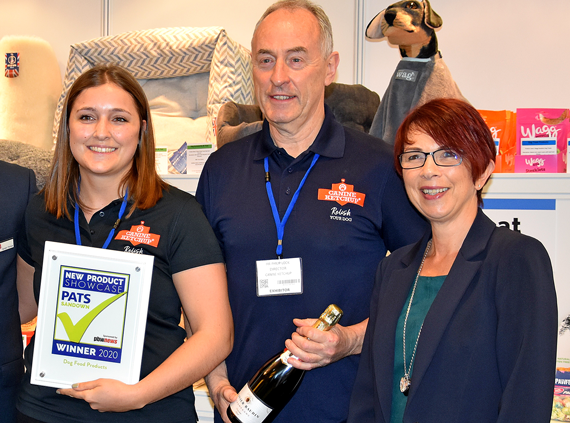 Dog Food Products
Canine Ketchup
Canine Ketchup (stand R9)
Judges said: "This product is truly unique. It has distinctive packaging, which will make it stand out on the shelf, and has a multitude of uses."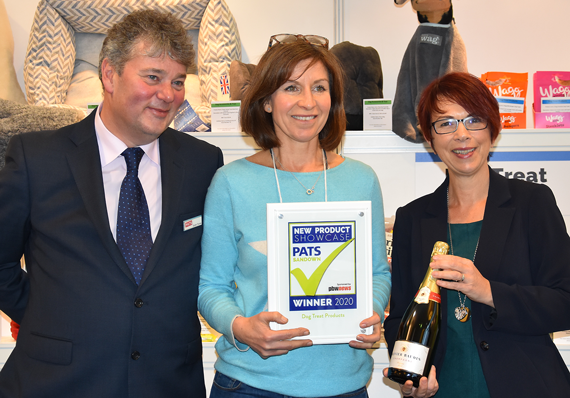 Dog Treat Products
Keto Orbiters Dog Treat
Rocketo (stand E15)
Judges said: "A good accessible price for a quality product made with beneficial ingredients. Attractive packaging."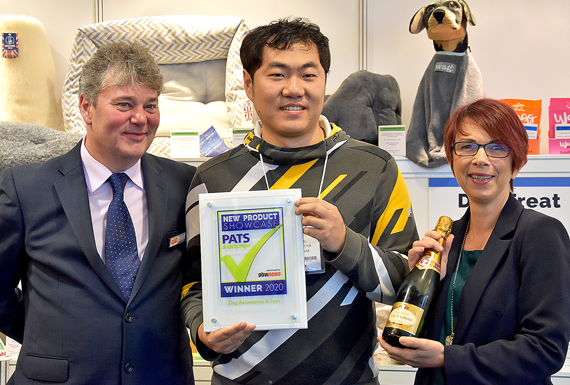 Dog Accessories and Toys
SPIN Interactive Slow Feeder (Bougainvillea)
PetDreamHouse (stand L6)
Judges said: "Eye-catching with a number of attachments. Great for use as a puzzle or activity toy or to slow down feeding."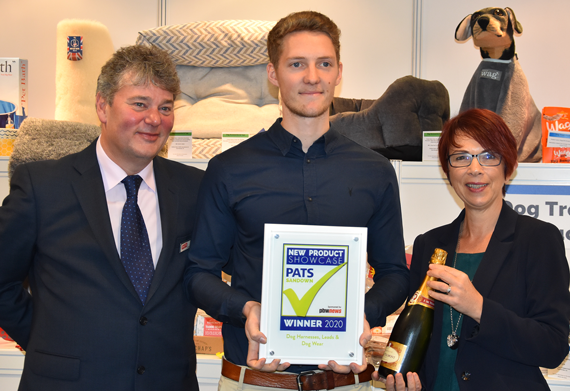 Dog Harnesses, Leads and Clothing
Rolled Tweed Collars
Tweedmill Textiles (stand S19)
Judges said: "Unusual to get a rolled collar that is not made of leather. These were great quality, would be washable and were very nicely finished."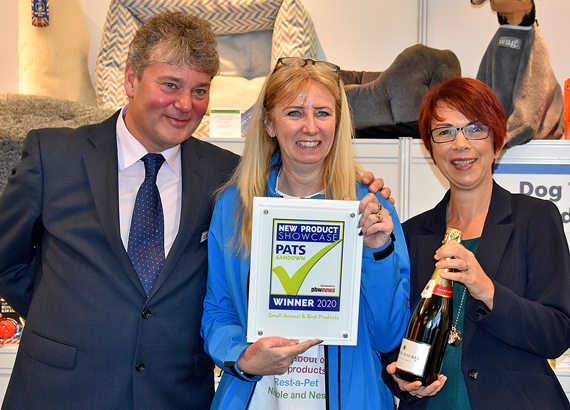 Small Animal and Bird Products
Nibble and Nest
Norfolk Industries (stand T1)
Judges said: "A great idea to have nesting material with treats inside. This product provides good enrichment for the animals at an affordable price point, and made by an ethical company."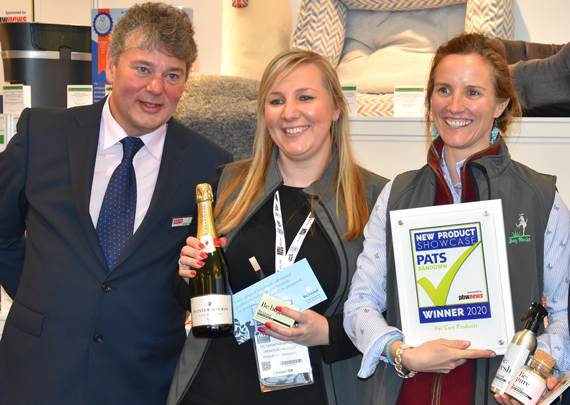 Pet Care Products
Be:Loved range
Podium Pet Products (stand D2)
Judges said: "The packaging looked great, the product smelled really nice and was made with quality ingredients. This felt like a quality product ready to cater for emerging niche markets."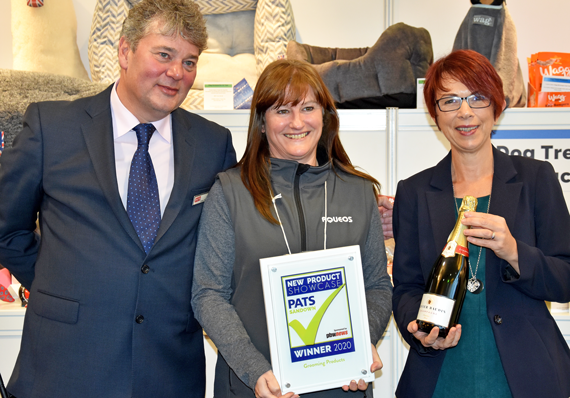 Grooming Products
Waterless Dog Shampoo
Aqueos (stand C8)
Judges said: "This had a nice fresh smell and useful properties for the pet owner concerned about health and hygiene. This one would fly off the shelves."
New Product Award Winning Photographs:
Photographs of the presentations will be available online on the web gallery of our official show photographer, SIRA Studio. A wide selection of photographs will be uploaded after the first day of the show, Sunday, February 9, and will be available by 3pm on Monday, February 10. Here's how to access them:
1. Visit www.sirastudio.com. . . . . . . . .
2. Click on Galleries
3. Click on the Conference and Exhibitions folder
4. Click on the PATS Sandown 2020 folder
5. On the password screen enter: pats20sandown
For more information contact Neil Pope at [email protected] or on 07595 442601.