The Product of the Year competition for household products of all kinds, including pet products, is now open for entries from companies that wish to take part.
Last year's winners included Mars Petcare for its Whiskas Pure Delight cat range and Independent Pet Nutrition for its innovative Harringtons 'Natural for All' Just 6 dog food.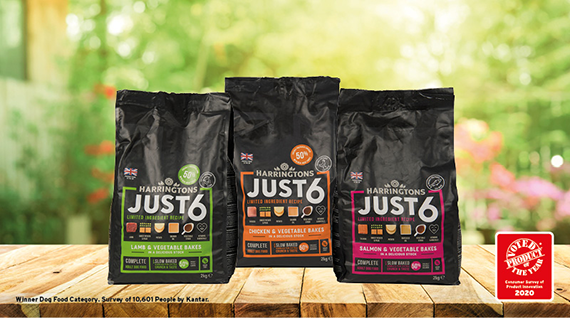 Both products are made without artificial additives, a trend echoed across many of the winners in 2020 and one that is likely to be a key trend in 2021. Pet brands impressed consumers with their innovative new flavour varieties, combining elements of meat, fish and vegetables.
Organisers of the Product of the Year 2021 competition say it has come at an interesting time with the consumer landscape changing dramatically over the past few months. Home baking; ambitious fitness goals; healthier eating and a willingness to try new things has characterised life in lockdown for many.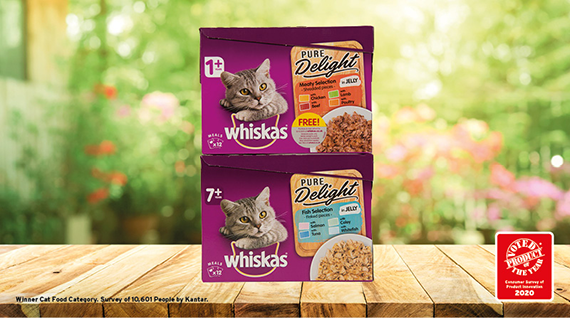 Product of the Year is now looking for products that served people well in the hard times and will remain in shopping baskets well into 2021 and beyond. Manufacturers can enter their products, which will then be voted on by consumers.
Now in its 17th year, the competition continues to partner with research company Kantar to conduct an independent and robust survey of more than 10,000 UK consumers (200,000 globally) to vote for their favourite new product innovations, with the winners earning the right to display the red Product of the Year logo.
Unlike many awards, Product of the Year celebrates the quiet heroes of the everyday. Pet brands and products such as Purina's Dentalife and Felix cat food ranges that provide people with everything required to keep pets happy and healthy.
Commenting on the 2021 awards, Mike Nolan, CEO of Product of the Year said: "We have seen examples of brands demonstrating extraordinary agility amid the crisis – pivoting effectively and responding to a changing landscape that few could have predicted. Tough as this year has bee, what we know historically is that the brands that mobilise to counter a crisis with confidence and forward momentum are the ones that will prosper and flourish. We are looking forward to celebrating and supporting these brilliant new products."
Product of the Year 2021 is now open for entries – closing date 30th September 2020 – and brands can enter the award here via this link: https://www.productoftheyear.co.uk/enter/