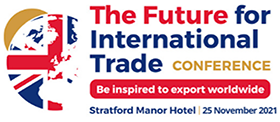 UK pet product suppliers have the chance to discover ways to secure international sales post-Brexit at a conference co-hosted by PetQuip.
The trade association has joined forces with Gardenex and BHETA to stage The Future for International Trade Conference at Stratford Manor Hotel in Warwickshire on November 25.
Topics covered in the packed programme include new international sales opportunities, economic forecasts, worldwide retail trends, export logistics and digital opportunities.
There will also be case studies from some of the UK's leading exporters.
Amanda Sizer Barrett, director general of PetQuip, said: "We have a lively and informative agenda comprising an array of top-level speakers and export experts to help UK companies navigate their best routes to secure international sales post-Brexit and following the additional challenges created by the Covid pandemic."
CHALLENGES
During the day delegates will be able to discuss their export challenges in an 'Ask the Export Experts Zone', manned by a range of export service providers.
Among the speakers will be Tim Hiscock from international trade consultants Strong & Herd, speaking on export procedures and compliance, and Miles Agbanrin from Euromonitor International, who will reveal the latest retail trends and opportunities worldwide. Rathbones Investment Management will also be delivering a worldwide economic forecast.
Conference places can be secured by emailing [email protected]