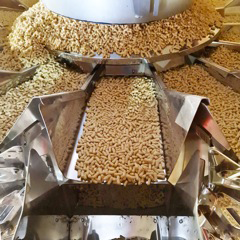 With increased sales of its branded and private-label pond food products, Pettex has invested in an additional new multi-head weigher packing line.
The recently-installed Line Equipment system will support an increase in output and flexibility, with the company preparing for further growth in the pond food sector.
Production manager Adam Bolton said: "Adding a machine of this speed and accuracy to our already comprehensive packing lines will improve the existing high standards of service that we offer our customers."
As Pettex continues to manufacture a major share of the UK's leading own label pond foods, the addition of the multi-head operation further enhances its commitment to the sector and creates opportunity to secure additional business.