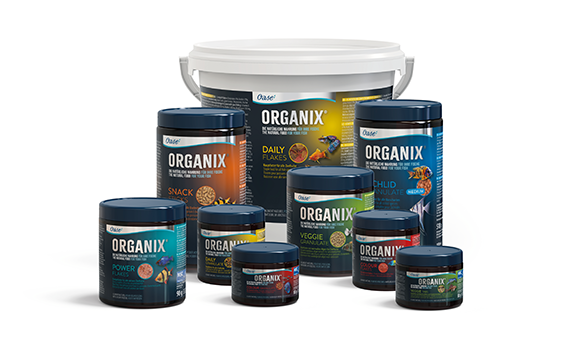 As the industry looks forward to the return of the aquatics and water gardening trade exhibition, Aqua, next week, OASE has unveiled some of its latest innovations.
The OASE stand at Aqua, at the Telford International Centre from October 13-14, will feature a huge array of lines to browse.
From solar lights, filters, pumps and water features, to aquariums, fish food, treatments and the amazing biOrb range, the stand will give visitors a great insight into how the market leader is developing its offering ahead of 2022 and how the latest updates will create additional value for retailers.
Andy Bond, national sales manager at OASE UK, "¯said: "Exhibitions are a vital part of our marketing mix, so being back at in-person events is a welcome development and one that allows us to showcase our latest updates to an engaged group of core retailers.
"Needless to say, we have not rested on our laurels during lockdown. Instead, we have been busy developing our offering, so that it includes even more solutions for aquarium and water gardeners, whilst generating profitability and brand loyalty for our retailers. We're excited to share our new additions and range updates with the market."
Items OASE will be exhibiting include the FiltoClear and AquaOxy ranges of filters and pumps, some stunning water features such as the Copper OverFlow Bowls, and an expansion of the Pontec portfolio of solar lights, with the introduction of the PondoSolar Lily LED in a set of three.
OASE's flagship Highline aquarium range, which features storage and a sleek, contemporary design with app-controlled lighting and all-new optiwhite glass for all aquarium sizes , has been further extended with the introduction of a 600-litre model, joining the existing line-up of 125, 175, 200, 300 and 400-litre models.
The iconic biOrb collection is also set to enjoy some exciting updates ahead of 2022, which are being launched exclusively at Aqua 2021. Watch out for the all-new biOrb LOOP, which benefits from an elliptical shape for a truly contemporary design.
Finally the new ORGANIX range of aquarium feeds will be on show, offering retailers the ideal opportunity to touch and see the products in detail.