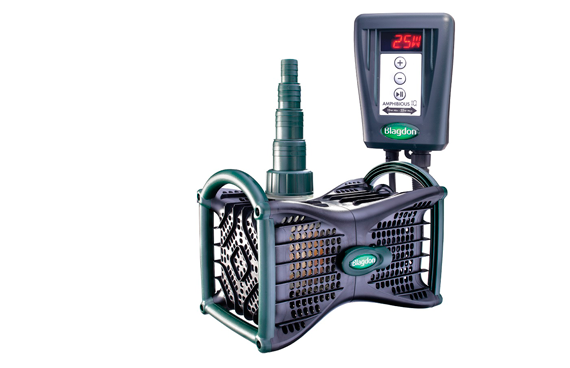 Aquatic retailers are being invited to sign up for a pond pump recycling scheme to help encourage a more eco-friendly and energy-saving approach to pond keeping.
Blagdon has launched its new Amphibious IQ scrappage scheme, offering consumers £25 off an energy-efficient pond pump when they trade in their old one for recycling.
Andrew Paxton, development manager at Blagdon, said: "We're hoping as many stores, whether they are stand-alone outlets or part of garden centres, will join in with our eco-friendly, money-saving, recycling scheme offering pond keepers wishing to upgrade their old pumps our new eco-friendly Amphibious IQ Filter & Waterfall pump at a reduced price.
"It is the best adjustable pond pump for filters and waterfalls and offers a whole raft of benefits for pond keepers. Our instore scrappage scheme is designed to encourage people to recycle rather than throw away the old pump they have when it becomes superfluous or faulty. The initiative aims to help pond keepers replace and recycle their old pump for a more energy efficient one and, via our resellers, we will accept any old, faulty or inefficient pump they may have.
"We will also be helping to upgrade people to a more environmentally-sound product that is economical and energy efficient to run, so better for their pockets and the natural world around them."
The Amphibious IQ scrappage scheme is available for current and potential Blagdon stockists to sign-up to now and for consumers to use from now onwards.