Seven new aquatic, reptile and water garden innovations have been confirmed as this year's winners of the AQUA 2021 New Product Awards, sponsored by pbwnews.
The winners were chosen by a panel of respected retailers from an entry of more than 80 products on the first morning of the two-day exhibition at the Telford International Centre today and tomorrow Wednesday-Thursday, October 13-14).
The judges were impressed by the high standard of innovation on show. Their decisions took into account a number of guideline criteria such as product innovation, design, quality, packaging and value for money.
The awards were presented by show organiser Gordon Thomas.
Here is a full list of the winners together with the judges' comments: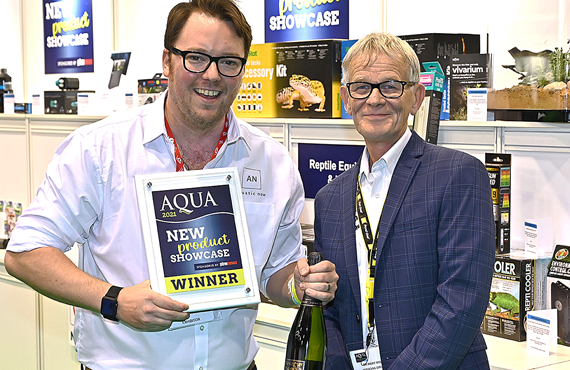 Marine Food, Care, Accessories & Decor
Winner: Fuzz Out
Entered by: Aquatic Now (stand J11/H11)
The judges said: "This is a unique all-in-one filtration media dedicated to the removal of hair algae. It also removes toxins, metals, odours, organics and phosphates."
Marine Equipment & Aquaria
Winner: Reef Delete
Entered by: Aquatic Now (stand J11/H11)
"This is a stand out product, showcasing the very best in innovation. It's also a professional looking piece of equipment. It has great packaging and is a truly unique product."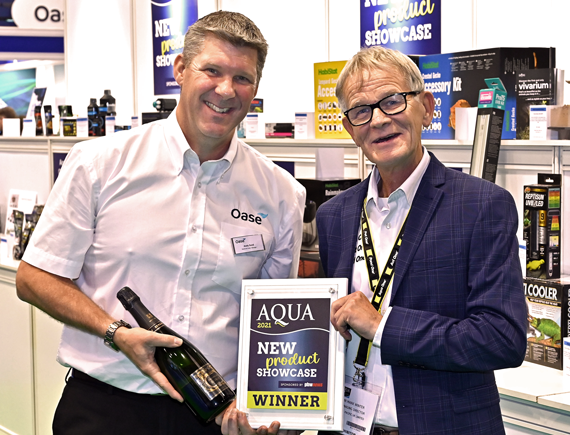 Freshwater Equipment & Aquaria
Winner: CrystalSkim Aquarium
Entered by: Oase UK (stand D21)
"It's a well-built, solid piece of equipment with an acceptable price point. It feels new and innovative."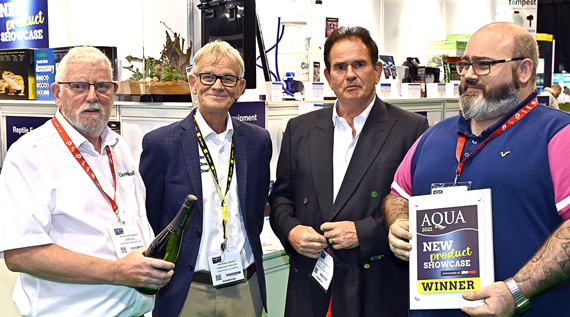 Aquarium Food, Care, Accessories & Decor
Winner: Absolute Wormer+
Entered by: Cloverleaf (stand C11)
"This product helps to address an issue that is not discussed enough…and that is worming fish. It's a range of three anti-wormer treatments designed for use in freshwater tanks with invertebrates."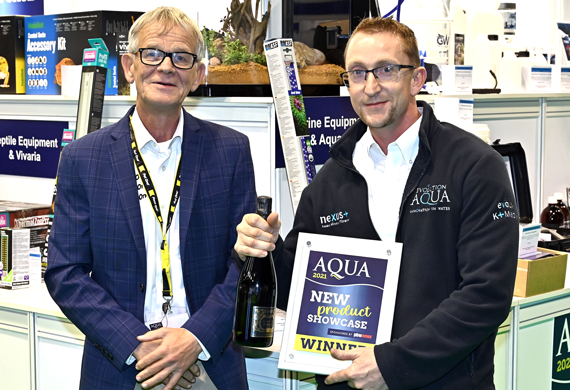 Pond Equipment & Construction
Winner: Tempest
Entered by: Evolution Aqua (stand G51)
"This is an amazingly good and efficient product that will help to deliver crystal clear water. It offers additional mechanical and biological filtration."
Pond Food, Care, Accessories & Decor
Winner: Pro-Tect Advanced Dosing System
Entered by: Cloverleaf (stand C11)
"This could develop into a revolutionary product. It will bring technology usually associated with the marine world to the pond sector."
Reptile
Winner: biOrb Earth
Entered by: Oase UK (stand D21)
"This is an outstanding vivarium with everything you could possibly need. Every aspect of this product's environment – temperature, humidity and lighting – is controllable via an app."