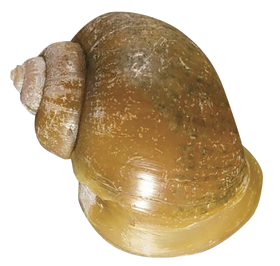 Apple snails can again be imported and sold in England, Scotland and Wales (but not Northern Ireland) after the genus Pomacea was removed from the list of quarantined pests in legislation passed in January.
Apple snails have been prevented from sale in the UK since the EU stopped their movement in 2012 after issues in Southern Spain. At the time OATA lobbied against the move but the EU's 'one size fits all' approach meant a blanket approach to the mollusc. But as EU legislation was translated into GB law the Defra Plant Health team took the view that the popular aquarium snail was not considered a pest in this country and so could be removed from the list of regulated pests that are not allowed across our borders.
However, because Northern Ireland remains within the EU remit this means GB businesses cannot move apple snails to the island of Ireland or sell them there.
"Trade in these snails were worth an estimated £300,000 to the industry back in 2012 and illegal sales have been a perennial problem on online selling sites like eBay – so it never proved a very effective regulation within the UK," said OATA chief executive Dominic Whitmee.
"This is good news for our industry and we particularly welcome this pragmatic approach by Defra and its willingness to examine the fine details of laws as they transition from EU to UK statue books.
"Alongside this welcome news we would also remind retailers to continue to talk to customers about keeping these snails in their aquariums and not releasing them into ponds or into the wild. While we do not believe they could survive UK winters their home is in an aquarium and never outside."
A Defra spokesperson confirmed the rule change: "Following the end of the transition period Defra took the decision to deregulate a number of plant pests that are deemed not to be a plant health risk, or of very low risk, to Great Britain. This is the case for apple snails (genus Pomacea) as they are unlikely to establish outdoors in Great Britain due to the climate and as they are a pest of rice, which is not grown in GB. As a result, these can be imported, sold, or kept in Great Britain.
"Please note that for movements of apple snails to Northern Ireland (NI) the ban still holds as EU Sanitary and Phytosanitary (SPS) rules continue to apply in NI under the Northern Ireland Protocol, upholding the longstanding status of the island of Ireland as a single epidemiological unit."