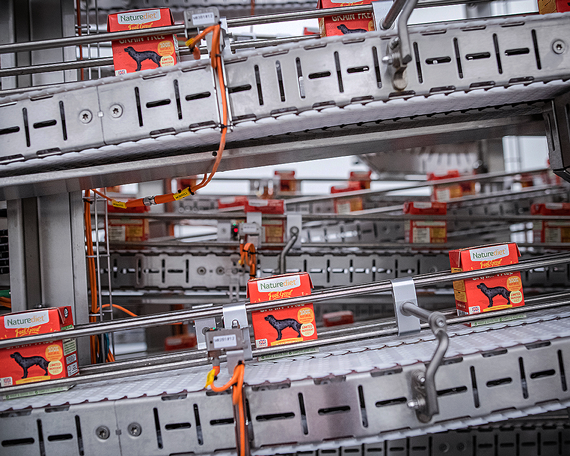 Independent dog food manufacturer Naturediet Pet Foods is working exclusively with Irish distributor Glenkrag, the largest wholesaler to the pet, aquatic and garden trade in Ireland.

Naturediet says it is leading the way in sustainable, eco-friendly packaging and believes it is the first UK dog food manufacturer to specialise in Tetra Pak cartons as an environmentally-friendly alternative to traditional wet food packaging such as single-use plastic trays and pouches.

The Naturediet Feel Good range of 100% British-made wet food for dogs offers complete wet food meals made from natural ingredients. Originally launched in 390g packs last October, the Feel Good range now features a new, smaller 200g pack size and Naturediet has also brought out its 390g Purely Range 390g and 150g Feel Good treats in the Tetra Pak cartons.

Glenkrag, which employs more than 80 people, many of them long-serving, is located 15 miles north of Belfast and supplies more than 800 retail outlets and vets across Ireland, Northern Ireland and Scotland. The company, founded in 1980, runs its own fleet of vehicles delivering to the whole of Ireland.

Founders Jack McCready and Mike Taylor still have an active role in the business and share a similar working ethos as Naturediet, which remains a family-owned company 'proud of its honest labelling ethos and promotion of valid claims'.

Naturediet ranges are available direct, or exclusively through Glenkrag in Ireland and Bestpets in the UK.