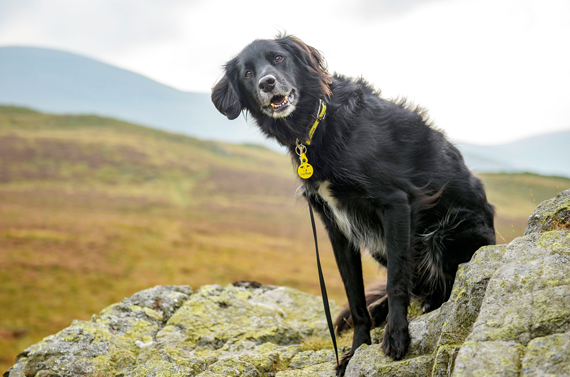 Many dog owners wrongly think that a microchip is the only form of identification their dog needs, according to Dogs Trust.
New research also revealed that some owners simply had not got around to microchipping their dogs, even though over 90% know it is a legal requirement.
Dogs Trust head of campaigns Alex Jackson said: "It is great that so many owners are aware of the need for their dog to be microchipped, but it is concerning that this awareness comes at the expense of dogs wearing more visible forms of identification.
"As outlined in 1992's Control of Dogs Act, your dog's tag should display your name, address and postcode, but our research revealed that 16% of people thought that [just] including a telephone number was enough.
"The details held on the tag and microchip, containing the essential details of the owner, is one of the simplest ways for a dog to be reunited with its owners should they become accidentally separated.
"We urge everyone to check they have a tag with the right information on today."
Alex added that a lack of details could mean dogs were delayed in being reunited with their owners and potentially faced being put to sleep by local authorities.