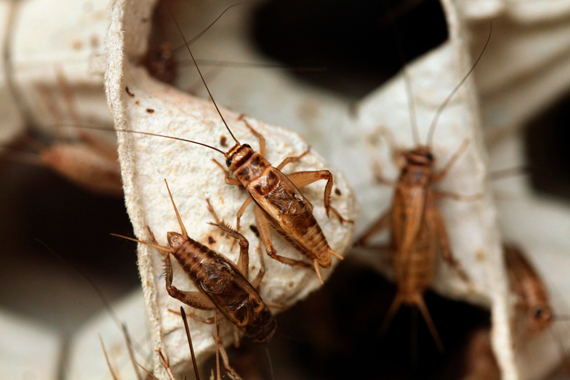 Nearly three quarters of dog owners and four out of five cat owners would consider feeding their pets food based on insect protein, according to a new survey from Tailster.
The survey of 1,200 owners in the company's Pet Panel in January this year asked about attitudes to innovation in pet feeding, particularly regarding insect protein and plant-based products. Among dog owners, 28% said they would definitely try an insect-based product with 49% saying they may try it, with only 23% totally against the idea.
Among cat owners, half of respondents were aware of insect protein being used in cat food and 41% of owners said they would definitely consider trying it, followed by 40% who might, with only 19% rejecting it outright. Nearly half (48%) of cat owners said they were happy with their current food, with 25% saying they would be more convinced by insect protein if it was adopted by their existing brand.
While there was a generally positive response to the idea of innovation in pet feeding, 43% of dog owners and 55% of cat owners expressed concern that new products would be more expensive to purchase.
Over 40% of pet owners in the panel feel that they don't yet know enough about insect protein, while 32% of cat owners were worried if their cats would like it. Tailster suggests that offering free samples would be a good option for food brands trying to convert shoppers.
The overall reception to plant-based dog food was mixed, with 41% on the fence saying they might feed it, but weren't convinced. However, more people had a clear 'no' at veggie and plant-based food at 36%. compared to 23% who responded positively to trying it.