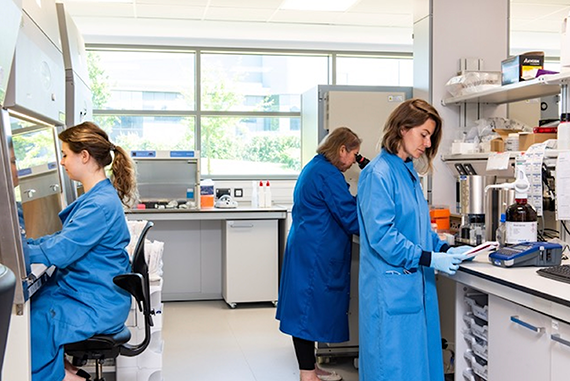 A company behind the development of new drugs for pets has raised £27m to fund future growth.
Cambridge-based PetMedix will use the investment to take its next step towards becoming a global animal health company and the first to bring fully species-specific therapeutic antibodies to veterinary medicine.
"PetMedix has a global vision – elevating expectations in pet care the world over," said CEO and co-founder Tom Weaver.
"This financing round not only provides the capital required to take us to the next level, but also the international perspective to help us meet our goals."
The financing round will propel PetMedix from an R&D-stage, UK-focused biotech company, into a clinical-stage international organisation.
The company's internal discovery programmes will continue to advance through development on their way to regulatory approval. While the initial focus will be the United States, the company has built an international organisation and financing syndicate to support efforts in European and Asian markets as well.
PetMedix was spun out the lab of Prof Allan Bradley in 2018, based on the PhD work of his student, Jolyon Martin, co-founder of PetMedix.
In the two and a half years that followed, PetMedix has established itself as a leader in the emerging companion animal antibody field and is currently the only group capable of making mature, fully species-specific antibodies.
"It's an exciting time for PetMedix," added Tom Weaver. "We've delivered on all of our Series A goals by building this incredible team, putting together this unrivalled drug discovery engine, and getting multiple internal programs underway. We are now focusing on clinical development on the path to regulatory approval, and ultimately to bringing much-needed innovative therapies to companion animals."
The latest £25m Series B funding brings two new investors into PetMedix – global technology company Tencent and Japanese corporation Kyoritsu Holdings – alongside strong continued support from U.S.-based investor Digitalis Ventures, and British funds Parkwalk Advisors and Cambridge Innovation Capital.