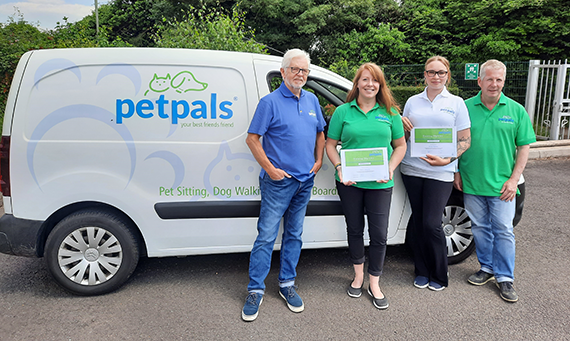 Petpals has been named as one of the UK's top franchise opportunities after being ranked 77th on the prestigious Elite Franchise Top 100 list.
The EF100, established in 2017 in association with HSBC, recognises the brightest businesses and ranks them according to a broad range of criteria, including financial performance, innovation and contribution to the community.
Despite a difficult economic climate, the past 18 months have seen franchise brands like Petpals thrive thanks to a robust infrastructure and proven business model.
"To be recognised by the EF100 is a great achievement," said Petpals director Kevin Thackrah. "We're very proud of the network we've built and we're so pleased to be recognised in such a prestigious table.
"Capping off a challenging year by showcasing the important work we do is a brilliant way of highlighting the amazing business we continue to build."
Scott English, brand director of Elite Franchise, said: "We feel that Petpals has well and truly earned its place on the list. Each year the ranking becomes more competitive and 2021 was no exception for our panel of industry-leading judges.
"Petpals has consistently demonstrated a gold-standard level of franchising."