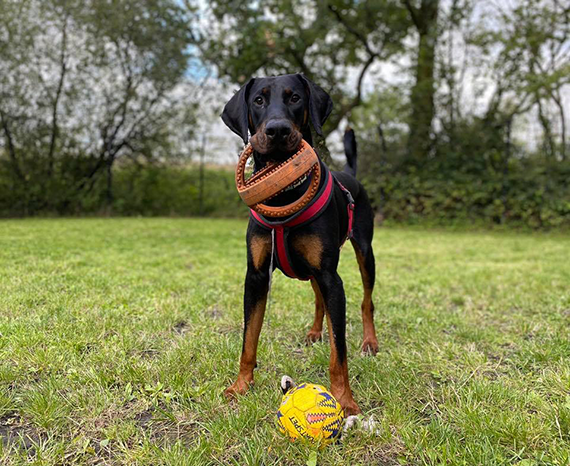 Set against a backdrop of the major challenges posed by covid-19, Llanharan-based  Hope Rescue has helped 481 dogs in need since last March – including 211 dogs that were handed over because their owners could no longer take care of them.
A recent survey by The Kennel Club found that more than one in 10 Welsh dog owners (14%) worried about being able to afford to take care of their dog.
Hope Rescue received financial support from The Kennel Club Charitable Trust as part of the organisation's Emergency Relief Initiative launched in April to support canine rescue and training organisations affected by covid. The money helped the rescue to pay for emergency veterinary treatment and other fees, and secured a future for numerous abandoned dogs.
The Rev Bill King, chairman of The Kennel Club Charitable Trust, said: "It is very rewarding to see the results of the support we provided to Hope Rescue and other important organisations during the recent, very difficult months.
"Hope Rescue does an incredible job in helping dogs with different background stories, nursing them back to health and finding them loving forever homes and we are happy to see them continue their rescue efforts throughout the pandemic so no dogs were left behind."
The Emergency Relief Initiative was launched during the height of the pandemic by the Kennel Club to support canine organisations suffering genuine financial hardship as a result of the pandemic. Since its launch, the support programme has helped dozens of rescue, welfare and training bodies across the UK.