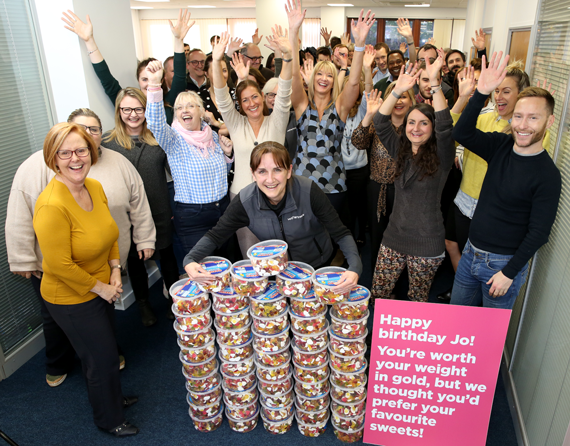 VetPartners CEO Jo Malone is enjoying the sweet taste of success as the York company she founded celebrates its fourth anniversary.
Jo established the veterinary group, which owns more than 120 UK veterinary practices, on October 31, 2015 – the day after celebrating her birthday.
As nearly 100 team members, based at VetPartners' headquarters in Spitfire House, York, celebrated the company's milestone this week, they presented the CEO with her weight in her favourite sweets as an extra special gift.
Some 50 kilos of Haribo arrived as a surprise for Jo, who was previously a vet and partner at The Minster Veterinary Practice in York, one of VetPartners' founding practices.