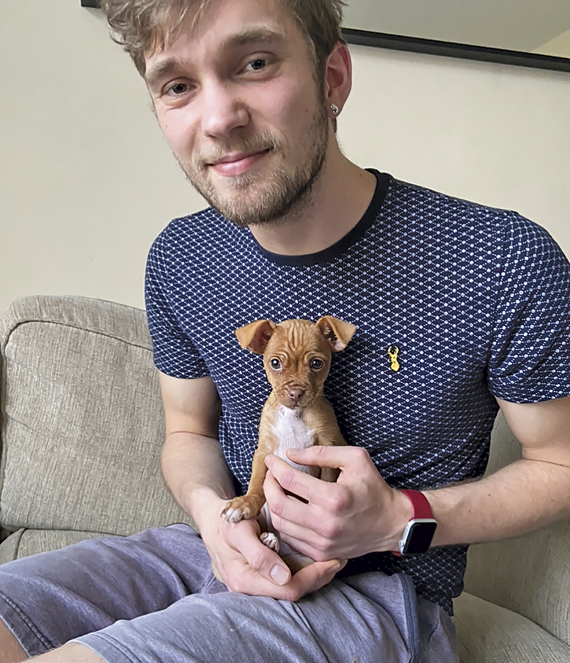 A puppy has been reunited with her owners in Cambridgeshire after being stolen and then turning up two weeks later – and 100 miles away in Kings Heath, near Birmingham!
The puppy, named Miracle, is a crossbreed between a Jack Russell, Chihuahua and Japanese chin and was spotted wandering around alone in a local park by a member of the public, who took her to White Cross Vets in Kings Heath.
The veterinary team carried out a full check and scanned her microchip, which revealed that Miracle had been stolen two weeks earlier from the Fenland village of Doddington, when she was just nine weeks old.
Miracle was one of a litter of puppies that were being sold by owner Clare Bradshaw. Two people arrived at Clare's home posing as potential buyers and stole the puppy in broad daylight. Clare then launched a Facebook campaign, which was shared thousands of times.
After being reunited with the puppy, who was named Miracle because she was not breathing when she was born, Clare has decided to keep her as a pet and Cambridgeshire Police are
investigating the theft.
Peter Dickson, from White Cross Vets, said: "It's a mystery how Miracle ended up in Kings Heath after going missing two weeks earlier and almost 100 miles away in Cambridgeshire. We'll probably never find out what happened to her during that time but thankfully she was healthy, if a little on the thin side, after her ordeal. However, it was thanks to her microchip that we were able to reunite her so quickly with her rightful owner."