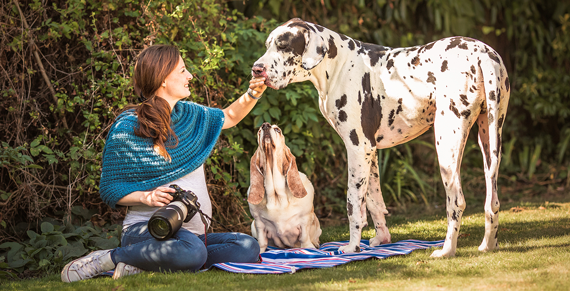 A specialist pet trade branding company is offering virtual photography sessions to help businesses continue marketing through the coronavirus crisis.
Petra Brand Photography came about when former veterinary nurse and head receptionist Petra Losonczi Kiss realised she could combine her knowledge of photography with an understanding of pets, owners and the pet trade to set up a successful business.
Petra said: "Professional and carefully selected images will not only position your business as trustworthy, but will also help grow your client relationships and your word-of-mouth referrals."
For each client, Petra considers the story behind the business, its services and goals, to come up with a photoshoot that encapsulates the brand with 'eye-catching' imagery.
Now Petra is also offering a virtual photography session achieved through a video call for customers reserving a full branding package. The session will provide images for use on social media, website and blogging platforms to help keep brands visible during lockdown.