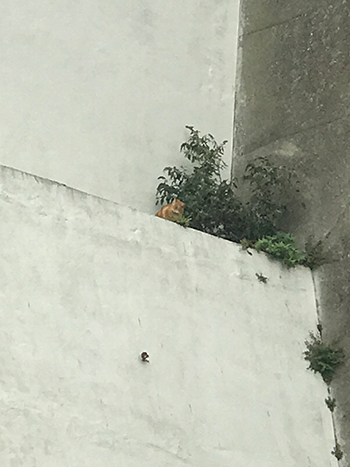 Police, fire crews and the RSPCA launched a rescue mission to save a cat stuck on a 60ft-high ledge at the entrance to the Ramsgate Tunnel.
The two-year-old cat, named Jinks, had been missing for more than two weeks when it was spotted on the narrow ledge at the Ramsgate tunnel entrance and was believed to have fallen 10ft from the top of the tunnel.
Kent Fire & Rescue Service were called to help rescue the stranded cat.
A specialist team abseiled down the tunnel wall to complete the rescue "I checked him and, thankfully, he hadn't been injured during his ordeal. We took him into our care and started looking for his owner," said RSPCA inspector Clive Hopwood.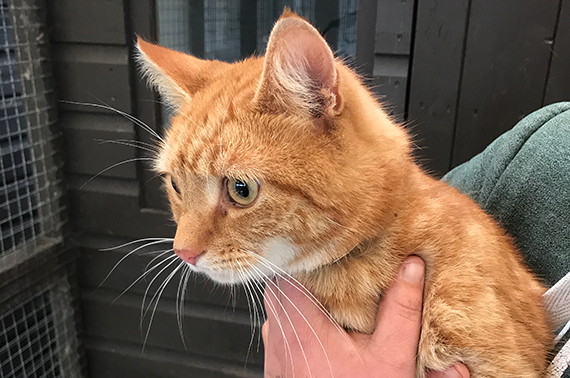 After a few hours, Jink's owner Kim Abraham, who was growing increasingly concerned by her missing puss, saw the RSPCA's 'Found' posters and the pair were soon reunited.
Jink's is now home with Kim and her husband, their three dogs and two other cats. "He's very playful and isn't frightened of anything, so I'm not surprised he ended up getting into trouble," Kim said.