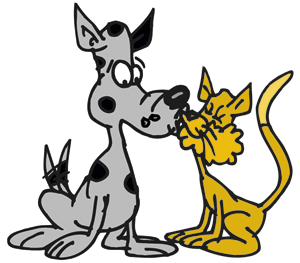 A boarder collie has become a foster mum to a litter of kittens.
The five girls and one boy were found abandoned at one-week-old at a demolition site and handed into Oak Tree Animal Charity in Wetheral, Cumbria.
Caroline Yon, the intake team leader, hand-reared the kittens. Then she got her dog, Skye, involved, and the connection was instant. Soon Skye began to care for the litter as if they were her own, reports the Metro.
Caroline said: "The kittens were starting to look a bit greasy coated as they weren't being groomed as often as they should. Skye was a natural, she soon had their coats shining and fluffy and she was super diligent, not only ensuring they toileted after every meal, but cleaning up thoroughly afterwards."