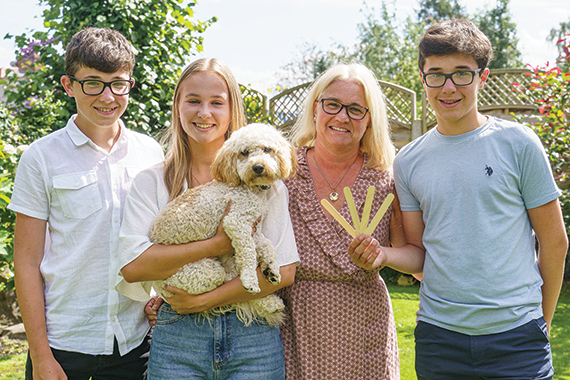 An ice-cream-loving puppy needed an emergency trip to the vets after getting a lolly stick stuck in his mouth.
Bertie, a seven-month-old cavapoo, had been licking ice cream off the end of a stick – one of his favourite treats.
But the playful pup then grabbed the wooden stick and ran off, before he was found choking and agitated by his owners. The stick had become firmly lodged in the roof of his mouth and Bertie was so distressed, he wouldn't let anyone near him.
The much-loved family pet, who is owned by Debra and Jonathan Buckley and their children, from Rochdale, had to be rushed to Valentine's Vets.
Vet Gary Dybdall had to sedate Bertie as he was still agitated, but managed to remove the stick, before it could cause any damage to his mouth.
Bertie is now banned from eating ice cream and Valentine's Vets has advised owners not to allow their pets to lick lolly sticks.