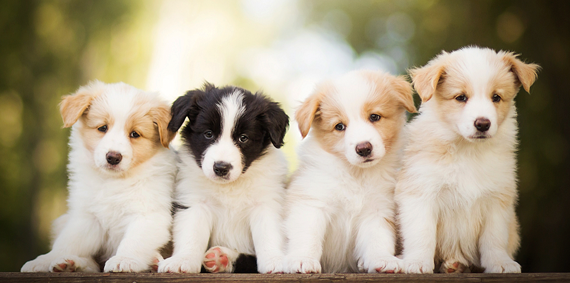 The Kennel Club has entered into a formal Primary Authority partnership with City of London Corporation, a leading authority on the licensing of dog breeders that offers training to local authority dog licensing inspectors throughout the UK.
Following changes in the breeding regulations in October 2018, it is recognised that there is a large discrepancy between how different local authorities around the country are interpreting the regulations, the Kennel Club says.
Primary Authority partnerships were introduced by the Government to help businesses that operate within different local authority areas to establish a consistent approach.
In the first instance this partnership will be of benefit to regulated members of the Kennel Club Assured Breeder Scheme in England – that is those that are licensed by their local authority.
ADVICE
Members of the scheme will be able to report issues surrounding regulations to the Kennel Club, which, as co-ordinator, will pass these concerns on to the City of London to receive 'Assured Advice'. This advice will be published on the KC website to help other breeders who may not be members of the partnership.
Keith Bottomley, chair of the City of London Corporation's Port Heath and Environmental Services Committee, said: "The City of London Corporation already works with local authorities to help them interpret the legislation as set out by the regulations that came into effect in October 2018, and we know the Kennel Club already carries out over 1,000 inspections of breeders every year – which is excellent practice.
"We hope that by working together, there becomes consistency of local authority interpretation of the conditions which licensed dog breeders in England must adhere to. The welfare of the animals is the most important factor here, and this partnership will play a part in ensuring the correct measure are followed by breeders."
CHANGES
Bill Lambert, head of health and welfare at the Kennel Club, said: "After the changes to the animal licensing legislation which dog breeding now falls under, the Kennel Club received a lot of feedback and correspondence from breeders who were struggling with how the regulations were being interpreted, depending on where they lived.
"We conducted further research and recognised that there were some serious issues leading to much confusion and significant difficulties for dog breeders. The area of law regarding licensing and how the regulations were applied was ambiguous and varied greatly between different local authorities….
"Working with the City of London Corporation as the primary authority will help provide clarity on how much should actually be asked for by the local authority and make it much clearer for the breeder.
"We are really pleased to have established a co-ordinated partnership which will allow our Assured Breeders to benefit from a more consistent, predictable licensing approach from local authorities."
For further information, go to www.thekennelclub.org.uk/breeding/primary-authority/