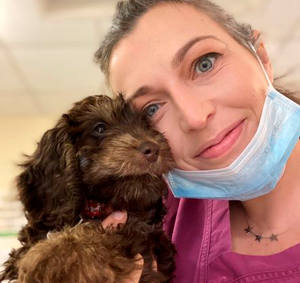 Veterinary digital services company VisioCare is calling on veterinary professionals and puppy owners to take part in its Puppy Tooth Census, a new dental health initiative that seeks to find out how the dental conditions of puppies are changing.
The data from the online survey will be shared with industry experts, to help advance understanding of the topic and evaluate the future impact on veterinary practices. The initiative is running until the end of June.
During the covid pandemic, veterinary professionals faced many challenges in providing veterinary care and, combined with a lack of owner awareness, puppy dental disease may have been under-diagnosed, says the company. While affected animals may not show any outward signs of pain or discomfort, undiagnosed dental disease can have negative painful consequences for welfare in the short term and retained deciduous teeth may affect the development and eruption of permanent teeth with lifelong consequences for oral health.
Every veterinary respondent to the census will be given access to a free pack of educational materials to use in the consulting room and will be entered into a prize draw for the chance to win a £50 John Lewis gift voucher.
For further information or to complete the census, visit http://www.visiocareservices.co.uk/puppy-tooth-census