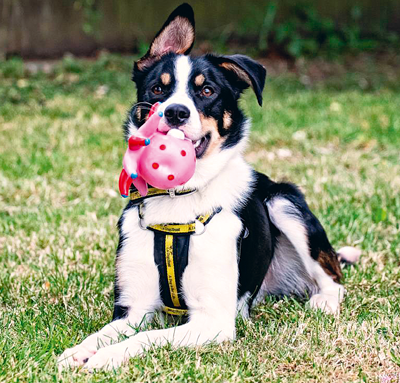 The welfare of dogs in kennels and rehoming centres may be improved if they are able to play with scented toys, according to new research.
A team of researchers from Hartpury University, the University of Plymouth, Dogs Trust and Nottingham Trent University wanted to find out whether rehoming centres could encourage play behaviour by adding scents to the toys, intended to make them more stimulating to explore and play with.
They found that toys that were scented were more likely to be played with but other behaviours also changed, such as dogs exploring their kennel more while periods of rest and sleep were more frequent. These behaviours, the team says, are known to be associated with dogs that have better welfare.
Ben Brilot, associate head of animals at Hartpury University, said: "The use of novel scents may therefore promote better welfare in kennels, but differing scents and longer-term observations, including rehoming success, need to be looked at."
The study used 44 kennelled dogs, all aged at least one year old, which were being looked after at a Dogs Trust rehoming centre.