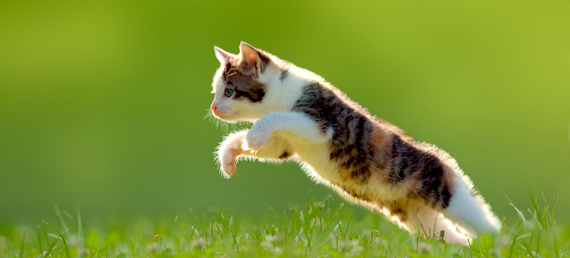 The British Veterinary Association has backtracked over advice about whether to keep cats indoors during the coronavirus crisis.
Earlier today (Wednesday) it appeared to suggest that the UK's estimated 10.9 million cats should be kept in during the covid-19 lockdown – advice that was widely reported by the media.
However its website was immediately crashed by worried cat owners wanting further information and it was forced to clarify what it had said, making it clear that only cats from self-isolating or infected households should be kept indoors.
The initial advice came following a study that seemed to suggest that cats could carry the virus on fur.
HEALTH PROBLEMS

The RSPCA has also now waded in, with Dr Samantha Gaines, head of the companion animals department at the RSPCA, saying: "We do not recommend keeping a cat inside who is used to going out as this may cause stress and potentially serious health problems.
"If you are ill and self-isolating with the virus or someone else in your house is, then we are advising that if your cat is happy to stay in and is used to using a litter tray then keeping them in may be advisable. If they go outside a lot then try to minimise interactions and wash your hands afterwards."
The BVA's president, Daniella Dos Santos, acknowledged that the association should have been clearer about its early advice.
She said: "It's incredibly important that information and advice for the public is clear and we regret that this story will have caused worry and upset among cat owners."