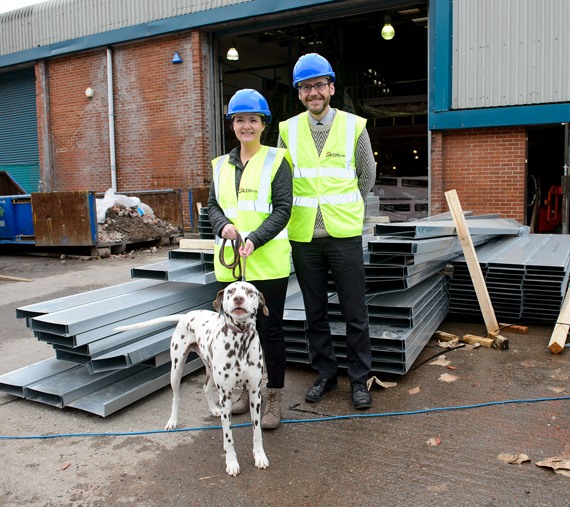 Practice manager Nichi Cockburn and clinical director Gordon Aitken with Woody the Dalmatian
Work has started on a new £2m state-of-the-art veterinary hospital in South Wales.
Valley Vets says its new showpiece hospital, in Gwaelod Y Garth, near Cardiff, will be the most high-tech facility of its kind in Wales and will lead to the creation of up to 20 jobs.
The practice plans to transform an empty warehouse into a two-storey veterinary hospital, providing 24-hour care, seven days a week.
The conversion work is being carried out by EDS Construction, a specialist veterinary contracting firm based in the Midlands, and is expected to be completed in July.
The new hospital, which will serve Cardiff, the Vale of Glamorgan, the South Wales Valleys and Newport, will be named Valley Veterinary Hospital.
It will boast 11 consult rooms, a hydrotherapy and physiotherapy unit, four operating theatres, a dental suite, CT scanner, two x-ray suites, a dedicated exotics clinic and separate cat and dog waiting rooms, consulting rooms and wards. There will also be parking for 20 vehicles.
Valley Vets is part of VetPartners, which is funding the project.
Once opened, Valley Veterinary Hospital will be looking to employ up to 20 new vets, nurses, receptionists, admin staff and cleaners.