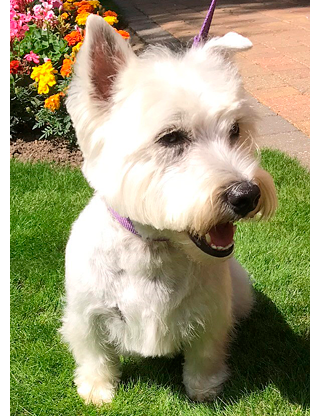 Ownership of West Highland white terriers has fallen dramatically to just a quarter of the numbers owned a decade ago, according to new research by the Royal Veterinary College – and it could be down to social media.
The college says the discovery is surprising given that the breed, which is for its dense white coat and cheeky face, has been a multiple Crufts winner and featured in various long-running advertising campaigns.
Academics on the RVC's VetCompass programme have carried out the world's largest study of Westies and found that the breed comprised only 0.43% of puppies born in 2015 compared with 1.69% of puppies born in 2004.
And Dr Dan O'Neill, senior lecturer and VetCompassTM researcher at the RVC, who was the main author of the paper, said that, with the rise of social media, ownership preference for dog breeds were becoming increasingly polarised and susceptible to the 'whims of the internet celebrity endorsement'.
Previously, preferences for dog breeds used to wax and wane gently over time, but VetCompass breed statistics now show rapid changes in preferences among breeds that create bubbles and troughs of demand that can have far-reaching implications for these breeds.
Flat-faced (brachycephalic) breeds were currently 'the darling of the nation', he said, but this had created huge welfare problems for breeds such as the pug and French bulldog – and breeds such as the Westie and cavalier King Charles had fallen sharply out of favour.