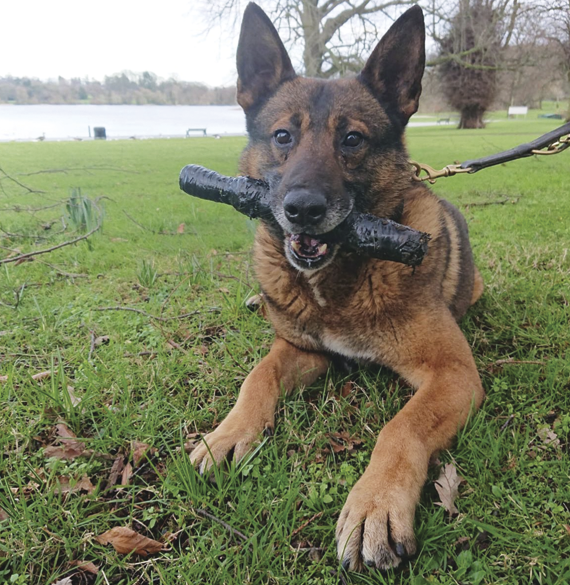 A Police Service Northern Ireland dog handler has raised nearly £6,000 in memory of her dog, RPD Dino, for the charity that supported him.
Belgian malinois Dino was seven when he retired in August 2020 due to spinal problems.
During his career, he helped to catch burglars, worked at public events and sports games, traced
missing people and found property across Northern Ireland. Dino also took part in community events and in the regional police dog trials in 2018.
"He was the smallest dog on the force and was affectionately nicknamed the Pocket Rocket!" his handler said. "He was such a little live wire, always full of enthusiasm.."
Once retired, Dino returned to live with his handler and her other police dog. But, sadly, it wasn't to last: ""Unfortunately, just three weeks after he retired he fell gravely ill and I rushed him to the emergency vets," she said. "Sadly, there wasn't anything they could do and he was put to sleep. He is very much missed by me and by all who knew him.
"The Thin Blue Paw Foundation stepped in and covered the full amount for Dino's treatment. This went a huge way to helping me during what was a desperately sad time."
She decided she wanted to give something back to the charity and designed a tee-shirt using the Thin Blue Paw Foundation logo, ordering 100 to sell on. They disappeared in hours so she launched a force-wide sale of tee-shirts and over five months sold around 900 and raised £5,847.50.