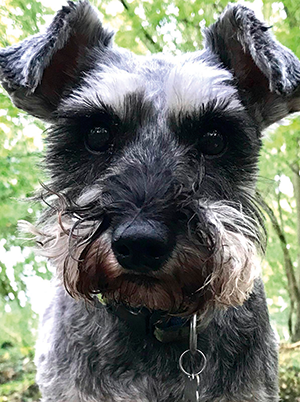 A miniature Schnauzer has made a full recovery after a run-in with a nest of aggressive hornets.
Coco, eight, was attacked by the hornets when a public footpath took her right past the nest. She was stung multiple times, as was her owner. Her primary care vets managed the initial shock and skin swelling with steroids and antihistamines, but the following day she developed new danger signs.
After two weeks at Davies Veterinary Specialists, Coco was finally well enough to go home.
Frequent follow-up checks ensured Coco remained on the road to recovery and eventually she was well enough to stop treatment altogether.
Polly Frowde, internal medicine specialist at Davies, said: "Coco was a stoic little fighter and is now back to full health, enjoying woodland walks in peace."