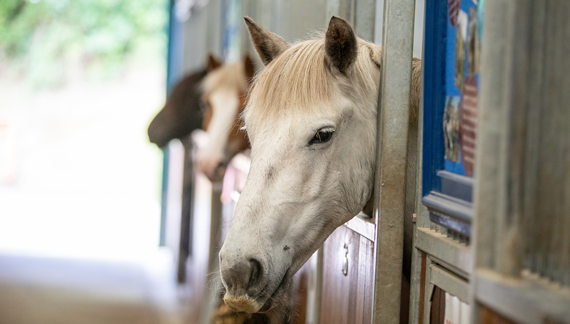 The latest covid-19 lockdown has delayed World Horse Welfare re-opening its four Visitor Centres until the Easter holiday.
Britain's largest horse rescue and rehoming charity had planned to re-open its centres – which have been closed since the first lockdown in March 2020 – in mid-February. However, following the latest resurgence of the virus and the nationwide lockdown, the charity is now aiming to open for Easter.
The Visitor Centres in Norfolk, Somerset, Lancashire and Aberdeenshire at each of the charity's four Rescue and Rehoming Farms are popular with both locals and tourists, allowing visitors to learn about the work of the charity and meet horses and ponies that are being rehabilitated before they are made available for rehoming.
The centres are also a source of income for the charity, which has continued to take in horses and ponies during the epidemic.
Anyone interested in keeping in touch with what is going on at their favourite farm can follow on social media.