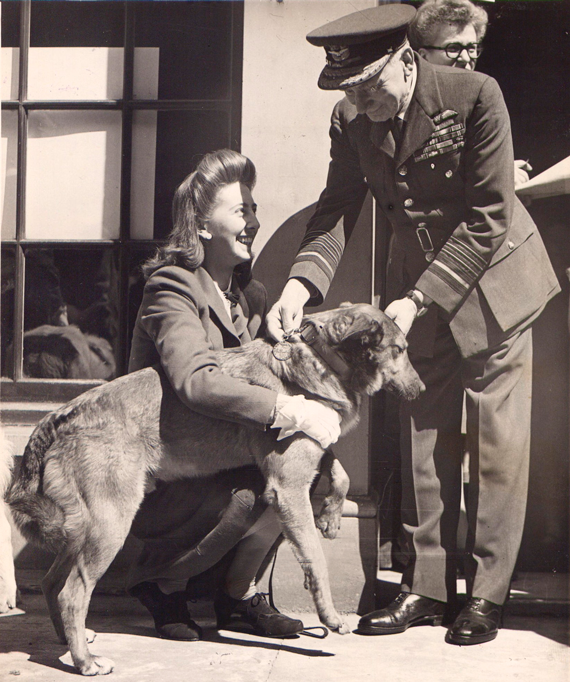 To mark the 75th anniversary of VE Day, leading vet charity PDSA is paying tribute to the heroic animals 'who also served' and helped save countless lives during World War II.
The charity is commemorating the milestone by sharing exclusive e-books, which tell the stories of animal heroes honoured with the PDSA Dickin Medal. These include the story of messenger pigeon, Duke of Normandy, who flew for 27 hours through bullets and bombs to deliver vital, life-saving intelligence to Allied Forces.
The prestigious medal – known as the animals' Victoria Cross – recognises outstanding acts of gallantry and devotion to duty displayed by animals serving with the armed forces or civil defence units in theatres of war. One such of these was Brian, a member of the 13th Parachute Battalion, who joined fellow 'Paras' as they jumped over Normandy on D Day, June 6 1944.
The medal was instituted by the charity's founder, Maria Dickin, with the approval of the War Office and Imperial War Museum, to raise the status of animals and acknowledge the remarkable roles they play in society. It was first awarded to a messenger pigeon named Winkie on 3 December 1943.
Mary Bawn, head of press, voice and brand at PDSA, said: "Throughout history, animals serving in the armed forces have made an extraordinary difference to the lives of so many, not only the men and women who serve, but also civilians who our military are protecting. Sharing some of these stories on VE Day is a great way to celebrate the incredible, life-saving role animals have played throughout history, and continue to play today."
To download the free PDSA Dickin Medal e-books visit: www.pdsa.org.uk/VE