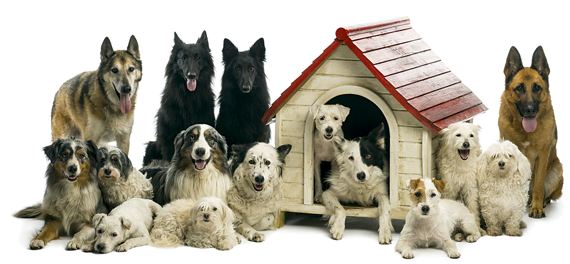 Mixed breed dogs have moved up ten places to take top spot as the UK's most favourite breed, according to a survey.
The report from Rover.com – a dog walking and pet sitting website – puts the sudden rise in popularity down to the number of people who have adopted pets from animal shelters during the coronavirus lockdown.
And it says that similar surveys running in the US and Canada reveal the same phenomenon.
The survey analysed and ranked the 20 most popular dog breeds across the country and looked in depth at the 10 largest UK cities, including London, Birmingham, and Liverpool to find the top five most popular dog breeds.
The results showed a turnaround over last year when favourites were the Staffordshire bull terrier, cockapoo and Labrador.
Top 20: UK's most popular dog breeds of 2020
Mixed breed
Labrador retriever
Cocker spaniel
Jack Russell terrier
Staffordshire bull terrier
Cockapoo
French bulldog
Border collie
Shih tzu
Chihuahua
Dachshund
German shepherd dog
Golden retriever
Yorkshire terrier
English springer spaniel
Pug
Cavalier King Charles spaniel
Beagle
West Highland white terrier
Bichon frise
Miniature schnauzer