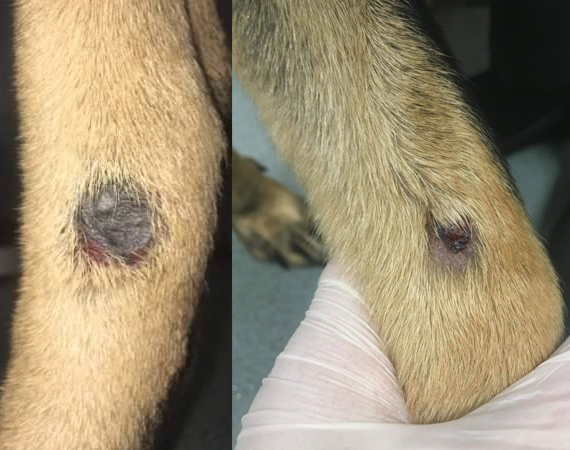 A dog has been diagnosed with Cutaneous and Renal Glomerular Vasculopathy – or Alabama Rot – in Essex.
Although this is the first confirmed case in East Anglia, the dog had recently been on holiday with its family in Gloucestershire where previous cases have been confirmed.
To help raise awareness of the disease – the cause of which is still unknown – ITV News Anglia interviewed Tom Forsyth, clinical director for Highcliff Vets in Brantham, Suffolk.
"CRGV is a horrible disease that has a high fatality rate," he said.
Tom said owners should check their pets for any unexplained redness, sores or swelling of the skin anywhere on the body, particularly on the lower limbs and paws, and to have them checked by a vet.