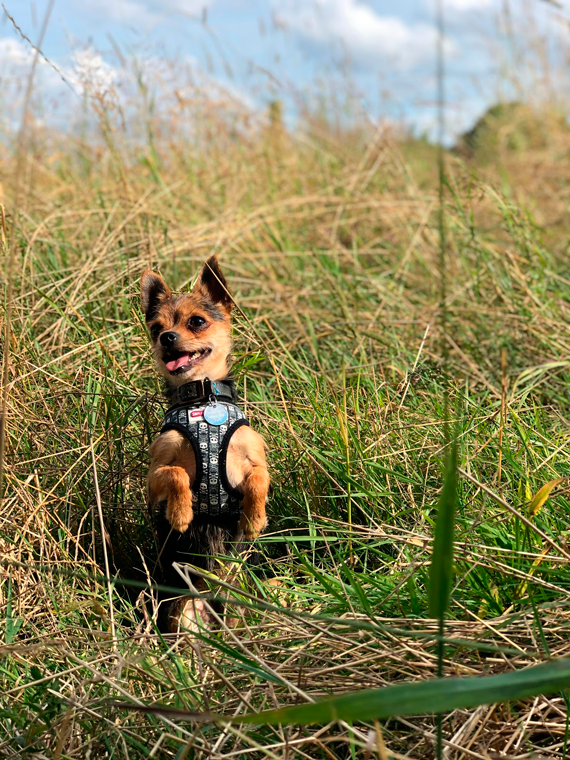 A young photographer from Flintshire has won the RSPCA's online animal photographic competition.
'Meerkat or dog' bagged the most public votes in the 'People's Choice' competition for 16-year-old teenager Evey Garner, from Deeside, in Wales.
Evey's picture of her dog, Chip, was one of 14 animal snaps taken by youngsters ranging from aged 11 to 18 shortlisted for the animal charity's competition.
More than 1,600 votes were cast online for this category by members of the public.
"Chip is so very cute and bouncy but especially loves to do that position," said Evey.
"I couldn't believe I had won – especially against such amazing photographs."
As winner of the RSPCA People's Choice competition – part of the RSPCA's annual Young Photographer Awards – Evey will receive £100 worth of vouchers from Amazon.co.uk, a trophy and a certificate.
Entries for this year's awards will open on May 4.